Chainsaws are handheld gasoline, electric, or battery-powered saws with a chain of teeth secured to a rotating guide bar and powered via a motor. Chainsaws are used for felling, climbing trees, bucking them, pruning, creating firebreaks in wildland fire suppression, and collecting firewood.
However, some chainsaws do much more; they can also cut brick and stone.
These are similar to typical chainsaws, but there are a few key distinctions. First and foremost, their chain is coated with diamond grit. This allows them to cut into these hard surfaces without losing their sharpness.
The second significant distinction is that they don't use bar oil as a lubricant; instead, they utilize water. The reason for this is that the water also serves as a cooling method for the guide bar. Water flowing in a steady stream maintains the chain and guide bar at a low temperature and eliminates any stone dust produced during operation.
Hydraulic or gasoline-powered chainsaws are available on the market. They're most often seen at construction sites, although stone carvers also use them. Firefighters can use them to break into structures as well.
In this blog, we will discuss some of the great facts about chainsaws.
1. Why Were Chainsaws Invented
Do you know what was the first chainsaw used for?
The original use of a chainsaw was assisting in childbirth, but it wasn't much like the power-driven giants that people cut trees down with nowadays. The technique of symphysiotomy was first introduced by two Scottish doctors, John Aitken and James Jeffrey, in the late 18th century.
Symphysiotomy is the surgical division of the pubic symphysis cartilage to widen the pelvic area when a baby is trapped, and a caesarian section isn't an option. It had previously been done with a knife, which took a long time and was extremely painful.
The earliest chainsaw was manually operated by pivoting a handle, which rotated the teethed links of the chain around a guiding blade. It made the process much simpler.
Symphysiotomies are no longer used in contemporary medicine because childbirth is much safer and more developed than before.
2. The Development of Chainsaws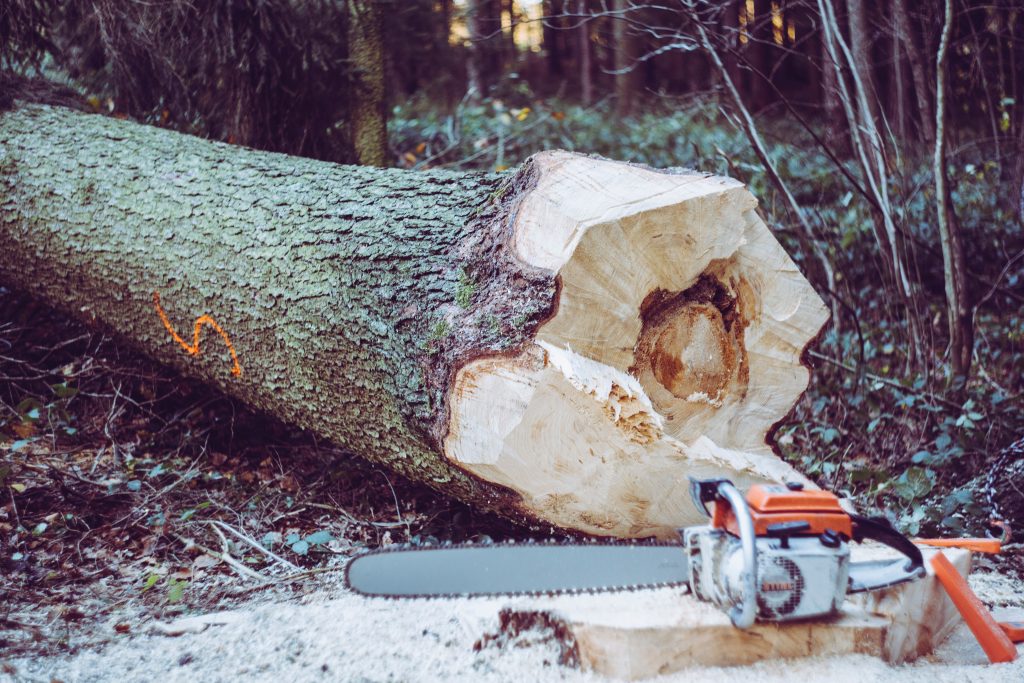 In 1830, another German orthopaedist, Bernhard Heine, created another chainsaw for use in surgery.
The term "osteotome" was coined by Galen, who used it to describe a small saw with two opposing blades that he likened to an instrument of torture. According to Herodotus, the osteotome had many uses, including stimulating blood flow in the brain after injury, opening bone fractures, and fixing them.
People began to realize that chainsaws might be beneficial in other areas in the 20th century. Samuel J Bens from San Francisco received the first-ever electric chainsaw patent in 1905. He planned to cut down giant redwoods with his tool.
Andreas Stihl invented the first electric chainsaws in 1926. The first was a relatively large machine that required two people to operate. After World War II, chainsaws improved considerably due to aluminum and engine technology improvements, making them lighter.
Manufacturers of chain saws offer a wide range of sizes, from tiny electric ones intended for household and garden use to giant "lumberjack" saws.
3. Underwater Chainsaws
There are some chainsaws on the market that are built specifically for underwater usage. Of course, you cannot use all the chainsaws underwater. To remove and reattach the engine to a chainsaw, you must first disconnect it from the machine.
The pump moves a high-pressure liquid (hydraulic) or compressed air (pneumatic) in the tubes, turning the chain. Every part that might be damaged by water is contained within the pump, allowing the chainsaw to be used while submerged.
The number of uses for these saws is quite numerous. Underwater scissors are versatile and can be utilized for a variety of activities, including salvaging shipwrecks.
The hydraulic model is typically more robust than the pneumatic version.
4. The Gigantic size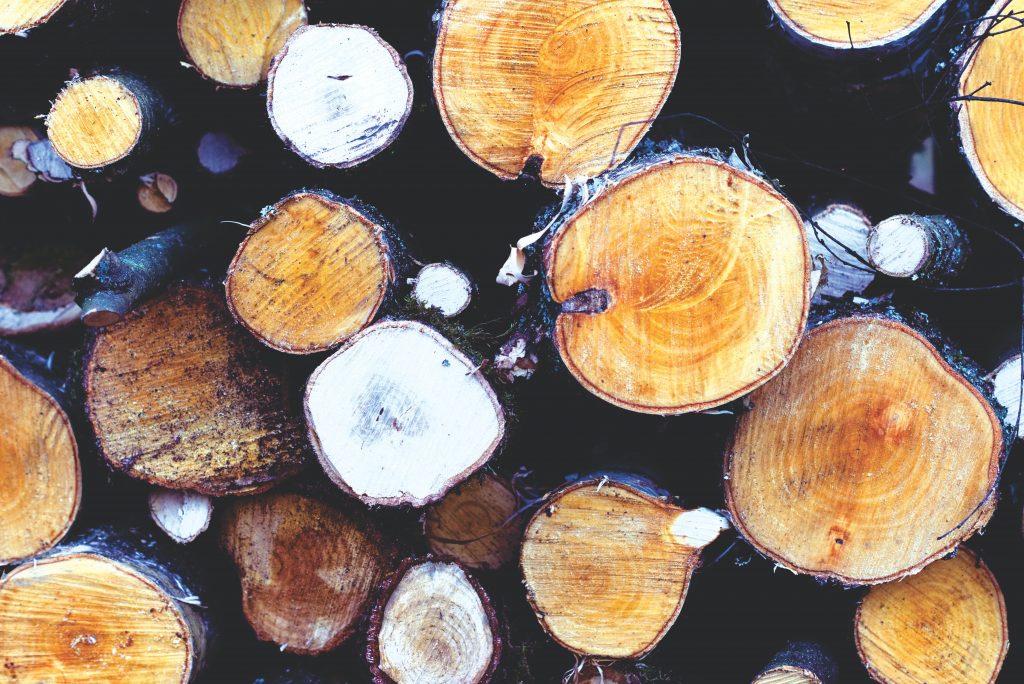 Some chainsaws were built to break a world record.
"Big Gus" is another chainsaw in this collection. This vast machine was created by Moran Iron Works Inc. of Michigan in 1996.
Of course, a saw of this size has little practical value since it would take many people and possibly hours to position it. But it does work, and it now holds the world record for the giant machine.
5. Some of the Best Chainsaws
When it comes to chainsaws, Poulan is a well-known brand. However, are their items up to the standards of top names in the market? Are these low-cost chainsaws worth your money, or is it a waste of hard-won cash?
One of the best sellers of the brand is Poulan Pro PR4218 18 In. 42cc 2-Cycle Gas Chainsaw With Case. The Poulan Pro PR4218 comes with a carrying case, an extra chain, 2-stroke oil, and other accessories. The SuperClean air filter system on the 18-inch bar allows for solid performance, even while tackling medium-sized tasks.
Both the chainsaw's fuel consumption and its efficiency are increased. Poulan makes its OxyPower chainsaw motors, which use a unique technology that not only needs less fuel to run but also emits 70% fewer pollutants! The PR4218 features an automatic oiler to keep the bar maintained and in good form.
You don't want your chainsaw to develop any problems during its usage, and by ensuring that it's well lubricated, you can decrease the time it takes to maintain it.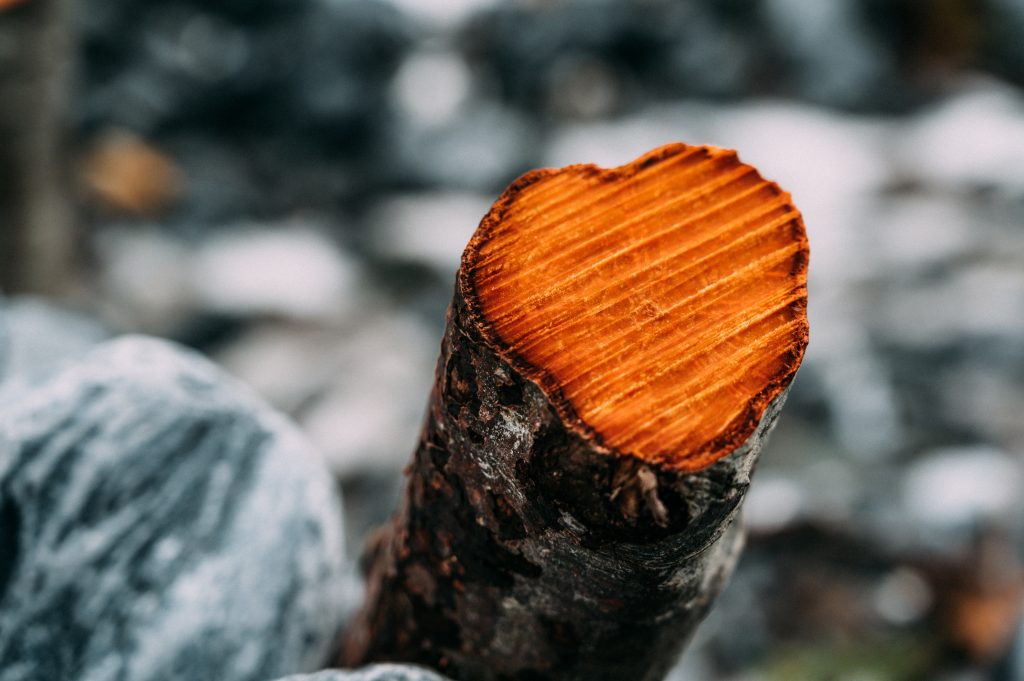 Starting in 1927, Dolmar chainsaws have been producing the world's first petrol-powered saw.
Ray James is known for revolutionizing the logging industry, and the firm has built a strong reputation in both professional and personal circles. In 1991, Makita acquired Dolmar, but the two brands continued to operate under their names.
One of the best sellers of the brand is called Occasional.
They have broken their model types into three categories to reflect individual power for the sorts of duties they are designed for, with the brand name merger completed to reflect the Makita Power Equipment line of goods. Makita and Dolmar chainsaws, still available under their original brand names, represent different saws accessible through the same color scheme.
For occasional usage around your house, consider a 32 or 35cc chainsaw with 14 and 16-inch bars. These are fantastic options for building work, limbing and pruning trees, and cutting heavier woody brushes.
To Conclude
Chainsaws are very old tools that we use for a lot of purposes. However, the original use of these tools was a secret for almost everybody. This is the most interesting and the most significant fact about this tool.