What do we mean by the term productivity?
Stopping ourselves from procrastinating?
Maximizing our efficiency?
Whatever your specific outlook is, one thing is certain: Productivity and a lack of it is a symptom of too many productivity obstacles. To overcome the obstacles, you need to improve productivity in the workplace and at home both. 
For instance, surfing through your Facebook feed is not conducive to getting things done. Facebook, Twitter, Reddit, etc, are examples of productivity obstacles. 
Others examples include:
Poor organization

Slow team communication

A lack of research
Until these obstacles have been removed or, at least shrunk, you won't be working at peak efficiency: You won't be working at maximum productivity. 
In this article, we take a look at productivity. We wanted to know how productivity can be maximized, and what are the best applications out there to assist us in this aim and to help us reinvent our companies in the digital age.
In our findings, we break down the process of productivity maximization into three steps, based on the type of productivity obstacle removed:
Step one

: Avoiding distractions

Step two

: Workflow improvement 

Step three

: Prioritization of information access and task management
We give you our best productivity apps you can employ to assist you in the process of maximizing your productivity.
Am I using too few or too many productivity tools?
First off, no one use case is exactly the same. 
No one can tell you whether you are using too many or too few tools to help you achieve your goals.
But there are ways by which you can assess your selection of tools to see for yourself whether they're a help or a hindrance. 
We'll focus on three main sections to find different ways of increasing productivity:
Avoiding distractions

Improving your workflows

Accessing key information
Add to this the consideration that there are two types of tools you might be employing. There are tools that work with you and the tools which work for you.
Tools that work with you, such as CRMs or communication platforms, require you to input information. They take time from you on a regular basis. The time-intensity of these tools demands them to be assessed, with the questions: 
Are these tools enhancing my overall productivity or harming it?

How many of these time-intensive tools do you need to be using every day

?
The second category is tools that work for you. These are tools that you set up and then leave running. They provide you with value without sapping your time. These could be third party automation tools or they could be reporting platforms. 
Tools working for you are less time-intensive and therefore have fewer productivity downsides.
Avoiding distractions
The first step to getting work done is to have your work in front of you rather than, say, your Facebook home screen. 
There are a number of tools that can help you keep focus. Some of these are engineered specifically to put you in a focused frame of mind while others can help you ration your time in ways that allow you to focus for set periods of time.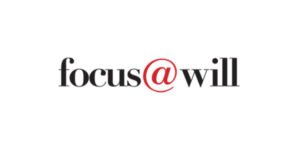 This is a smart tool to set your brain in the right state to get work done. Focus@will provides a series of options of styles of background music to listen to while working to boost productivity. Concentration is aided by listening to music without lyrics, and the tempo of music can affect the way you think and work. With 22 different 'channels' to listen to, you'll likely be able to keep your focus sharp with this handy tool.
How you structure your working day depends largely on the work you're doing. When I'm writing, I prefer to power through work in larger chunks. The last thing I want to do is to lose my thoughts and narrative while I take a little break. However, in previous sales and marketing roles, I often employed the Pomodoro technique. This method works by 25-minutes of work plus a 5-minute break. One tool which can help you keep track of this is Pomello – which comes recommended because it integrates with the task management software Trello – fitting neatly into your workflow. 
Tools aside, there are simple ways to boost your productivity. Eat well, drink water, sleep well, and get regular exercise. It sounds simple but it will reduce distractions more than you think!
Another important consideration is reducing the number of tasks you're committing to. Choose your tasks and targets for the day and prioritize them. Focus on these tasks and complete them well. This will allow you to focus on the task at hand and reduce feelings of stress from being too rushed. 
Improving your workflows 
Documenting workflows and working to make them more efficient will not only improve the quality of your output but will make you feel like you have more hours in the day!
ProTip: to reduce the number of tools you have to work with, use tools that can integrate with one another.
EasySendy 

EasySendy is one of the simplest eCommerce selling automation plugins that will assist you in altering all of your email campaigns like Welcome emails, Auto-Responder emails,  Abandoned cart  emails,    Greeting emails, and Follow up emails. With the easy-to- use plugin feature, you can customize and send newsletters with different SMTP relays. EasySendy is the most satisfactory option for marketers to send marketing emails and drive better results.
You're probably a big fan of robotic automation by now, but if you're not then this is how you can jump on the bandwagon. Zapier is a third-party automation tool that integrates with over 750 different apps. You can trigger actions in one app from an action you've done in another app. This cuts unnecessary wastage out of your day. The more you play with it the more time you'll find you can cut out. 
Hightrack provides a task management system that allows you to easily see what tasks you have on the go at any time. Given that it syncs into its calendar system, you can very simply view and account for the various tasks you have on your plate. Seeing as you can use it across both web and mobile devices, you can make sure you are able to manage your tasks on the move.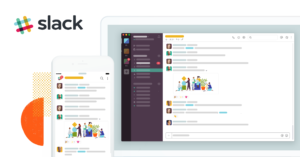 If you're working within a team, your personal productivity is inherently linked to that of your colleagues. If you require someone to review your work for you or give some advice, the time spent waiting for them can be time wasted. With Slack, every member of your team can be contactable either privately or in group channels. This keeps your email inbox free for more important things and increases the speed of communication across teams. Again, Slack                                                                    has a host of Zapier integrations to boost your workflows. 
Process Street helps you map out your workflows and create actionable processes you can launch as checklists to make sure you get stuff done right. Process Street has a reporting system built in so that you can see when checklists were run, and you can see what data was entered into these checklists.
Of the tools mentioned so far, Process Street is the best for managing teams. It allows you to map your processes and then have someone else follow those processes, completing the tasks one by one. Process Street will make sure you produce your best work time and time again.
Onboarding a new team member? Use detailed checklists to teach them how to carry out their tasks effectively, giving you more time to focus on your own tasks. Assigned a new task and not sure how to get on with your work? Check your standard operating procedures (SOPs) in Process Street for a guide that adapts to your situation and tells you exactly how to blast it out of the park.
Prioritizing information access and task management
If you're working in tech or simply have a tech mindset, you're probably working off data. Utilizing data to help you make decisions and move forward. One of the problems you can face in relation to your productivity is that you might be recording data from a number of different sources: Google Analytics, AppAnnie, Facebook ads reporting – whatever platforms you're using. 
One way you can save time is to set up ways in which that data can be delivered to you in easy chunks, cutting out the unnecessary detail. You can analyze the details when it's important to do so!
For those who utilize Google Analytics as their primary data source, Statsbot is a very handy tool. You can set what information is important to you and have your bot pull it from Google Analytics each day and post it to you in Slack. This keeps you up to date with what's going on, while taking up the minimum amount of time possible. It also integrates with MixPanel and Salesforce, so it can deliver your sales metrics as well as your site hits.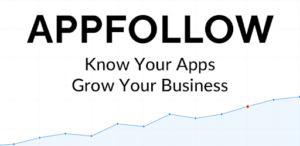 For the mobile app-based business readers out there, AppFollow is a really useful tool to give you tailored reporting in Slack on a daily or weekly basis. Being focused on AppStore and Playstore statistics and activity, you can have a couple of cool features. Where AppFollow excels is in providing regular ASO updates and data along with real-time notifications when you receive a review – with the review posted directly into Slack for you to read at a glance. 
Using any one of these top tools will up your productivity, so what are you waiting for?
So there you go! 
In this article we have broken productivity improvement down to three simple steps: Avoiding distractions, improving your workflows, and information/task prioritization. For each step, top applications are available to assist you in reaching your productivity aims. 
These 9 productivity apps work with you, removing productivity obstacles so you can maximize your work output over a given time period. 
What productivity apps do you use? Are there any applications proven valuable in enhancing your productivity not mentioned in this article?