Pets play an essential role in the lives of many people. They become best friends with their owners and act as stress busters. Thus, pet owners should understand the responsibility of owning a pet to ensure their pet's happiness and well-being.
As the world is developing, various pet products will make owning a pet easier. Some of the products that have recently emerged on the market include pet clothes, furniture, nail clippers, and custom jewelry. Pet owners can now accessorize their pets with matching necklaces and collars. Even decorative pillows and cushions will make sure your pet is comfortable as it sleeps or sits down.
This article collected the 3 best amazon pet supplies that will make your and your pet's life easier and more comfortable.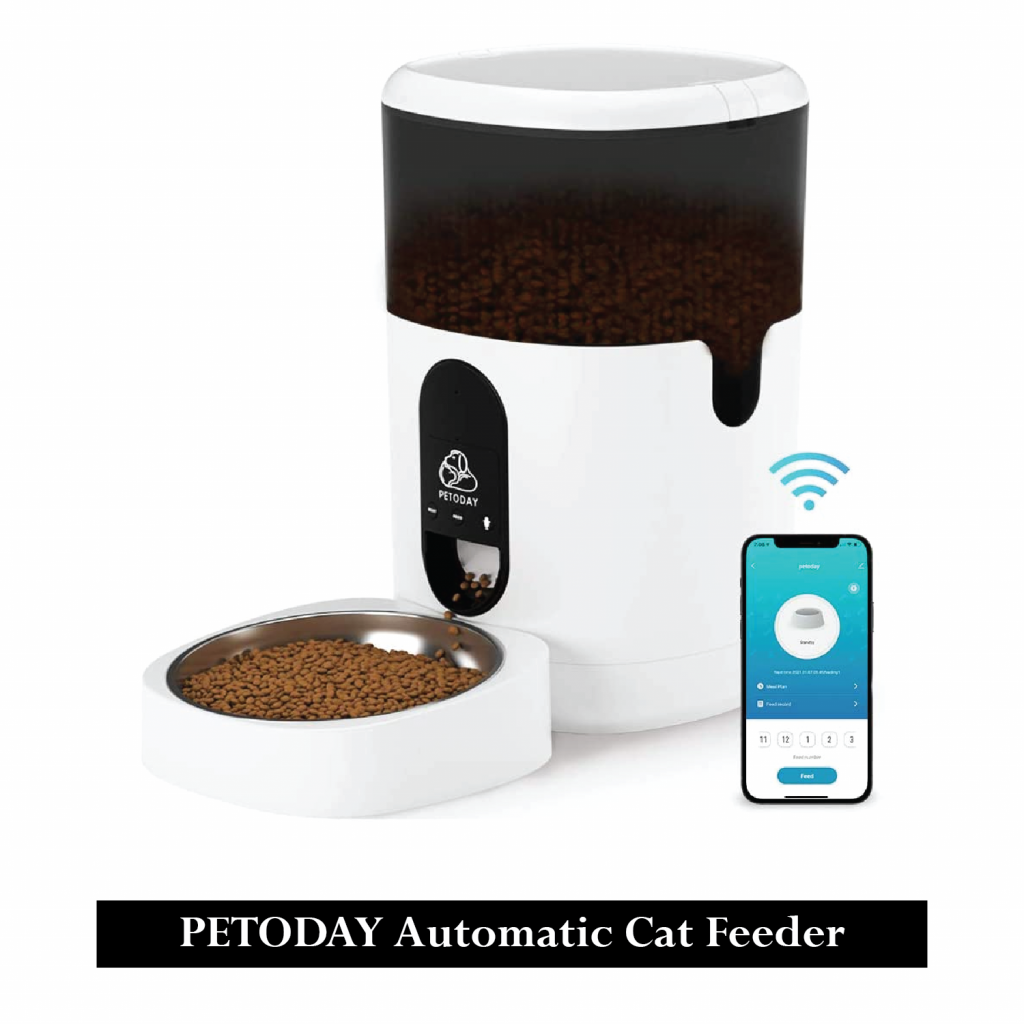 Petoday is an automatic cat feeder with APP control. This is one of the best amazon pet supplies as it allows you to connect the cat feeder to Wi-Fi (2.4G only) and remotely feed your cats from anywhere and at any time with your phone, as well as set feeding times according to your convenience. It does not only belong to kitten supplies but also works great for dogs.
A twin power source controls the automatic cat feeder. It may operate using 3 D-Cell batteries if the electricity goes out or the adapter is disconnected from the power source, ensuring that your pet doesn't go hungry even if the power unexpectedly drops off. You can also monitor feeding schedules through the APP.
The 4L automatic feeder will keep a cat or puppy fed for 10-14 days when filled with dry food. You won't have to worry about your cat when you're on a brief vacation or working late at night in the office, no more early morning wake-up calls, and obesity in cats from overeating.
The feeder also features voice remainders. To make your own 10s personalized voice recording that calls your pets when food is dispensed, wait until the feeder panel shows "deliver," then press and hold the voice recording button. Pets who are left alone may feel safe if they hear a familiar voice.
The auto pet feeder has a replaceable moisture-proof desiccant box in the lid to keep your dog's kibble fresh, and the feeder locking mechanism prevents them from opening the lid to steal any more.
This pet-friendly food dispenser comprises BPA-free plastics, a stainless steel bowl, and a chew-resistant power cord. This includes detachable parts for simple installation and maintenance.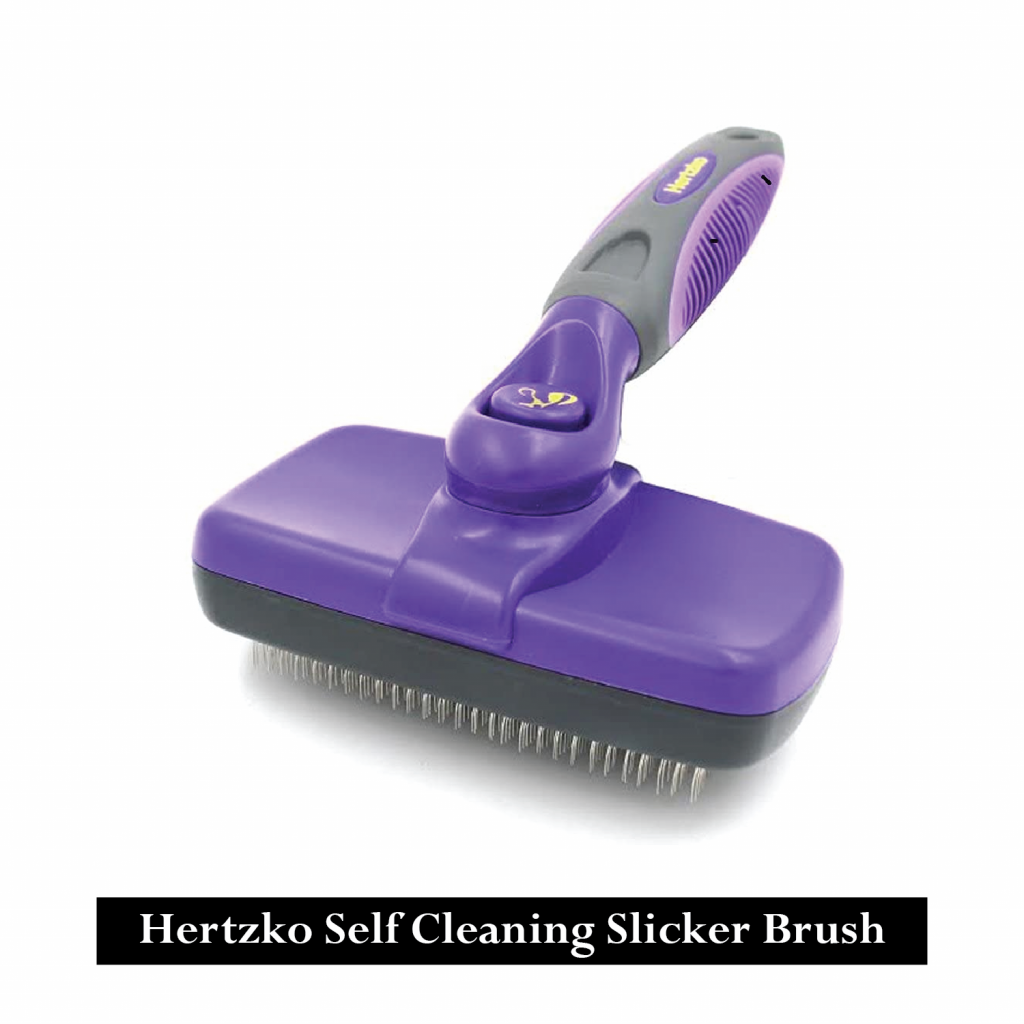 Having a pet in an apartment might be challenging. Sometimes it feels like their fur is everywhere. Cats and dogs regularly shed their hair, which means that they are releasing tiny fibers into the air. As time passes, these fibers land on furniture, floors, and walls. This causes discomfort, especially when there are toddlers in the house. Thus, in order to decrease the appearance of small hair in your apartment, you have to consider brushing.
When you brush your pet, it is crucial to be gentle. You should use a slicker brush or rubber mitt for cats and dogs with short hair. For pets who have long hair, use a bristle brush. On the list of amazon pet supplies, you can find a variety of brushes for pets. However, Hertzko's self-cleaning Slicker Brush is known to be one of the best pet supplies. This slicker brush from Hertzko removes loose hair and eliminates tangles, knots, dander, and trapped dirt. It works great on all hair lengths and types.
The combs are designed to groom the undercoat without causing irritation or discomfort carefully, and because they're FINE bent wires, they're able to deep-clean your pet's coat with ease!
The brush is also easy to clean. Press the button when you're finished brushing your pet, and the bristles return into the brush, making it very simple to remove all of the hair from the brush.
Additionally, the brushes clean and massage for a healthy coat, enhancing circulation and making your pet's coat silky and glossy.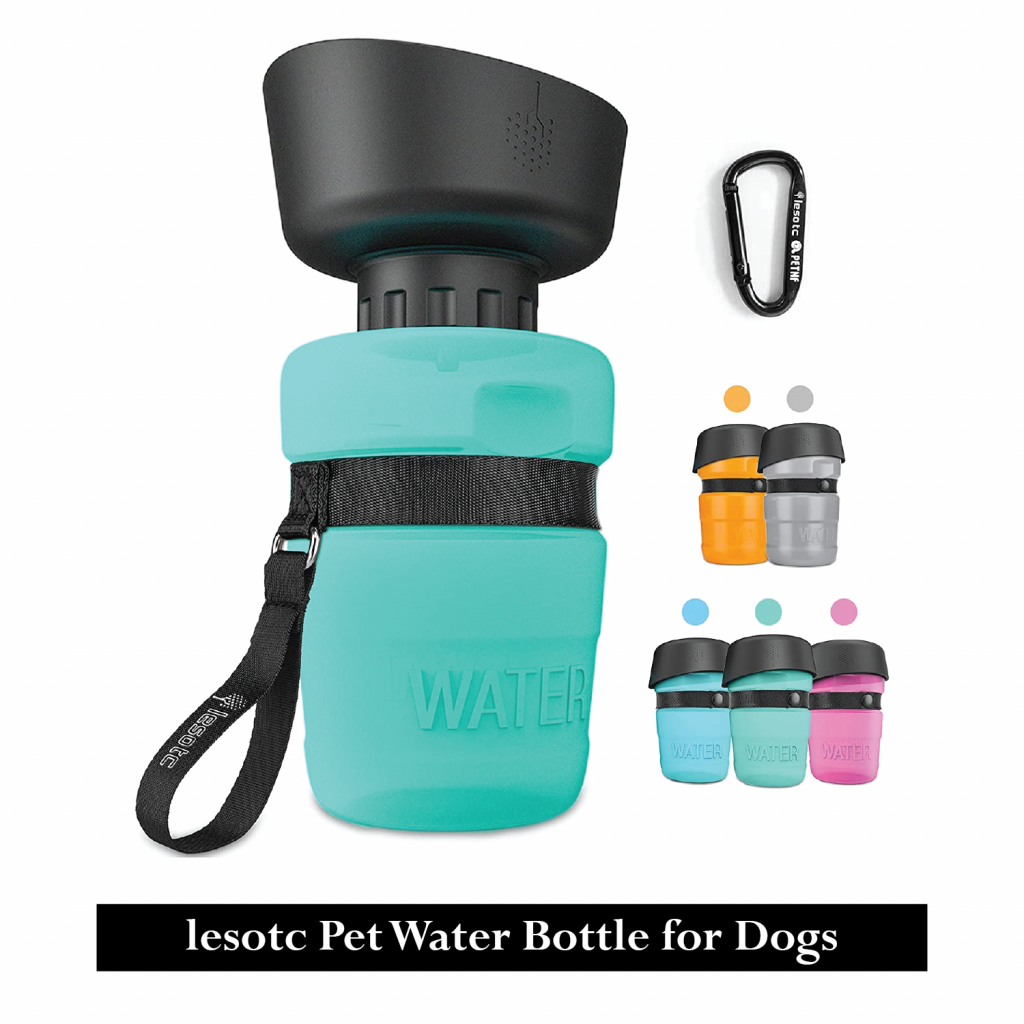 Taking your dog to a walk is vital for its health. It provides needed exercise and socialization. Regular walking improves your dog's mental and physical well-being, as dogs are social companions by nature. Walking also allows you to bond with your dog. However, walking makes your dog thirsty; thus, you have also to carry a water bottle for your friend.
"Amazon pet supplies" is an excellent category to find one that suits you and your dog the best. For example, lesotc Pet Water Bottle is one of the best dog accessories.
It is extra lightweight and convenient to take with you wherever you go.
One of the advantages of this bottle is that it is effortless to use. The fold cap serves as a water bowl, so you won't need an additional outside bowl to give your hairy pal water to drink. Pour the water into the cap with just one hand by pressing on the bottle.
The top rotational buckle is intended to keep water from returning. The goal is to keep the remaining water in the bottle clean. The sealed silicone gasket within the cover helps to guarantee that no water leaks out, and you won't have to worry about your trip pack getting wet.
This dog water bottle is composed of high-density polyethylene. The bowl is made of food-grade silicone and is BPA Free, odorless, and ecologically beneficial; it's detachable and simple to clean.
To Wrap Up
When it comes to pet supplies, there are a lot of pet shops. So how do you know which one will provide high-quality products for your furry friend? We've researched and found that Amazon is the best place to buy pet supplies online. They offer more than just food and toys- they also carry grooming tools, mats, carriers, and so much more! If we were tasked with buying top pets products the ones mentioned in the article would be some of our top picks based on customer reviews.