It's beach season! If you want to find the best beach chairs to enjoy this time of year, then you've come to the right place. We have compiled a list of five beach chairs that we think are some of the best on the market today. These beach chairs will be perfect for sitting out by the water and relaxing in style. Read below to find out what they are and why we recommend them!
The Key Features That a Good Beach Chair Should Have
The best beach chairs are the lightweight ones. So, try to find a chair that will not be too heavy, and you will be able to move it easily.
Find a chair with an adjustable backrest to make it more comfortable. Sometimes we feel uncomfortable sitting in the same position for a long time. Thus, if you want to enjoy your time at the beach, choose a chair that will allow you to change your sitting positions.
One of the most important things about a good beach chair is its size – you want one that's not too big or too small for your body.
Another thing to consider when buying a new beach chair is how much space it takes up in your car – you don't want something bulky and heavy if you're going on vacation!
Finally, think about price – some people might say, "you get what you pay for," but there are plenty of great deals out there as well.
The beach chairs that we're going to be looking at are as follows: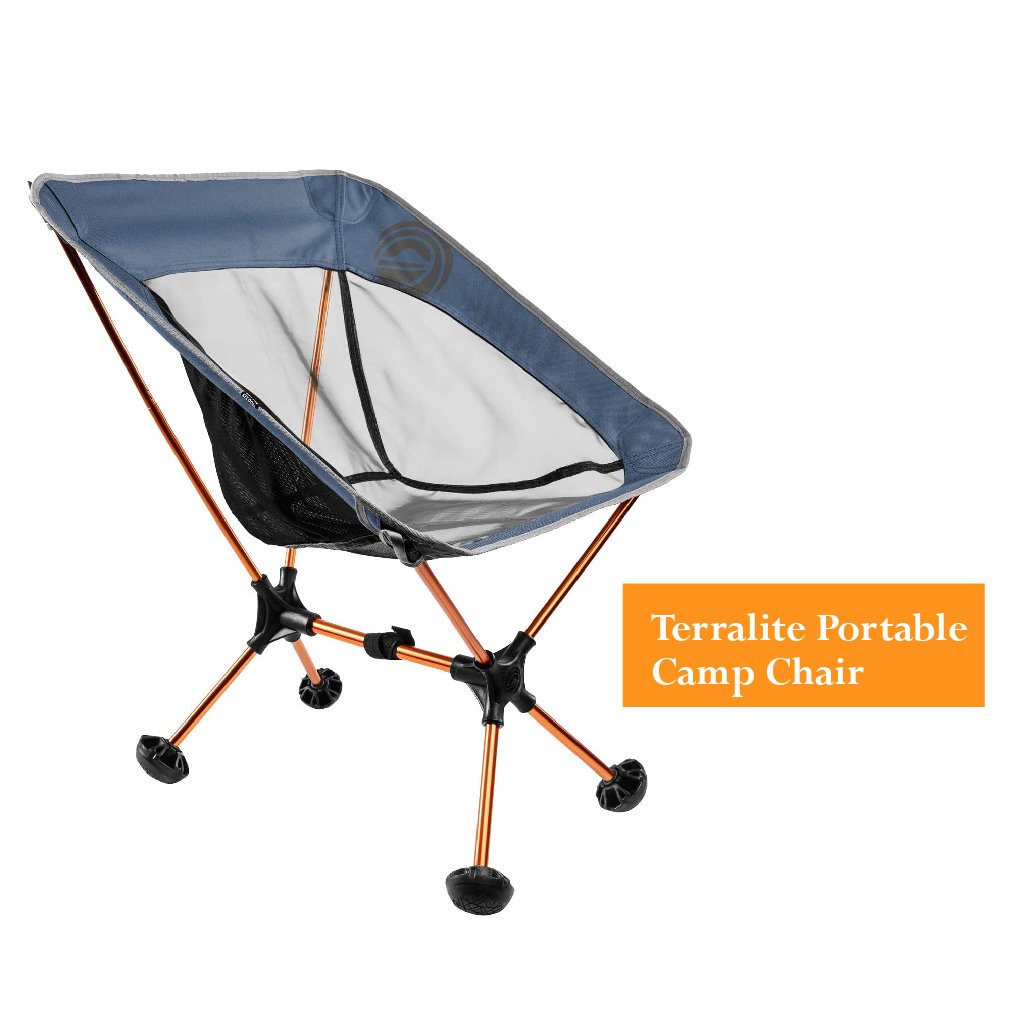 The Terralite Portable Camp Chair is an excellent option for those who like to take things they enjoy but want to be as easy and lightweight as possible. This chair comes in at just over four pounds! It's so light you won't even notice carrying it on your back on the way to the beach. The chairs fold up into such small spaces, too – perfect if you have limited space or need room for other items when packing the car before a trip away from home. The chair is made from aluminum and supports up to 300 lbs. You can also wash the seat cover of the chair in the washing machine.
This Coleman Chair has a wide seat which makes it perfect for most people and comes in various colors like blue, green, red, black, and brown. It also is lightweight, so it's easy for you to carry around with the beach chair folded up in your arms or hands, but it still provides you some stability when sitting on the beach. This chair is made of high-quality materials and has multiple cup holders. Lastly, one of the best features of this chair is that it is fordable, thus very comfortable to take from place to place.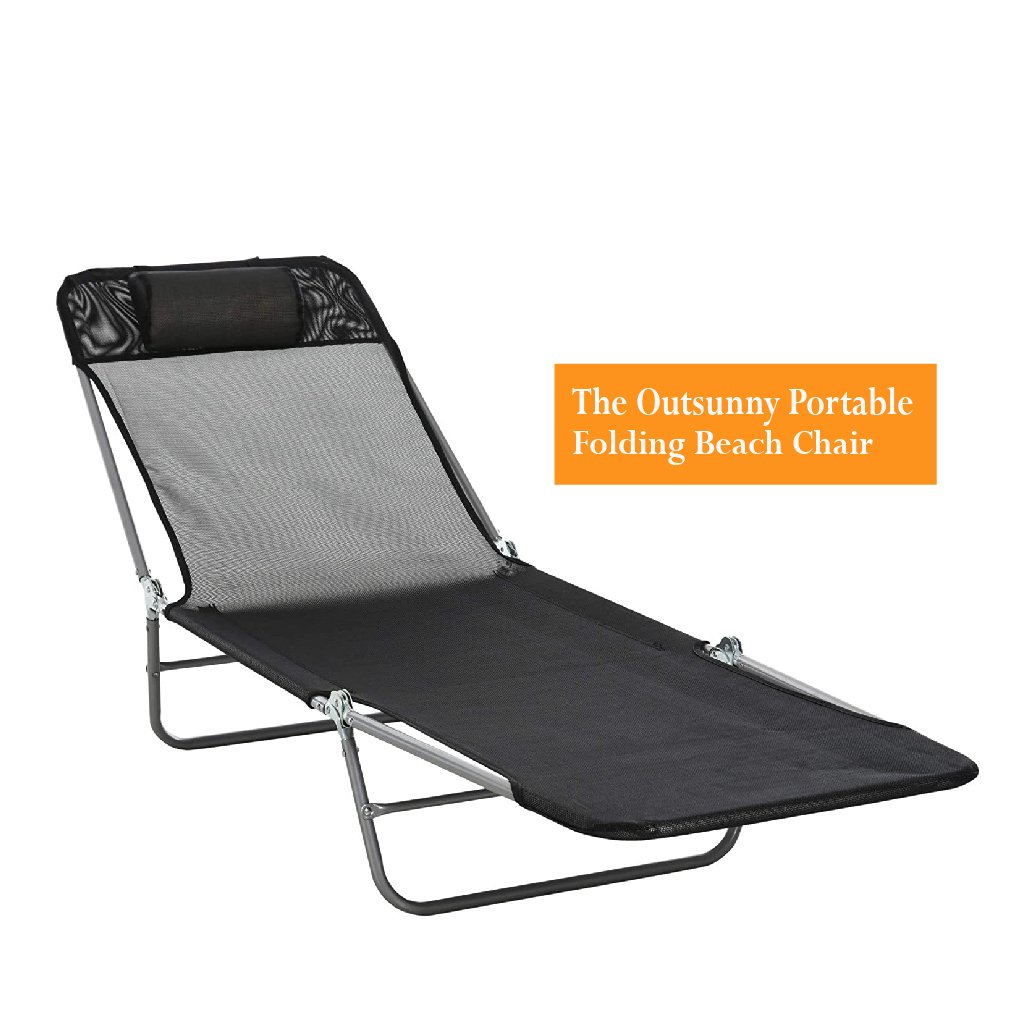 One of the best folding lawn chairs on the list is The Outsunny Portable Outdoor Folding Beach Chair, which has a frame made of aluminum and is foldable to bring anywhere! It also doesn't take up much space when unfolded but still provides enough room for two beachgoers to sit comfortably. This beach chair has an adjustable backrest with a head pillow that allows you to pick a level of comfort.
The SPORT BRELLA recliner has many unique and innovative qualities. For example, this particular product offers complete flexibility when you're sitting in your favorite spot on the sand or just relaxing by a lake with friends. It is incredibly comfortable if there are more than two people together since everyone can easily adjust according to their individual preferences, thanks to all these beautiful customizations offered here as an adjustable headrest pillow. The chair also has a big umbrella that will keep you protected from UVA or UVB rays. The recliner has three options, meaning you can sit, lay back or take a nap, all at the same chair. This beach char also has an attached footrest.
Do you want a lounging chair that has all the bells and whistles? The Tommy Bahama Backpack Beach Chair may be perfect for you. It comes with an additional storage pouch and is designed around a cooler to keep your drinks cold on hot days by keeping them in this insulated pocket at chest level. This company's beach chairs are known for their incredible strength against water, UV light, and heat exposure.
On a Final Note
We hope you've found the perfect beach chair for your summer adventures. Have a great time relaxing in style this year!
Beach chairs are available with many different fabric and design options, so it can be hard to choose just one. To help narrow down your search, make sure that you know how much weight each type supports and whether or not they're waterproof (or water-resistant). Do you want something lightweight? Or do you need something heavy-duty? It all depends on where and when you'll be using them most often!