We believe traveling the world should be an easy process: it's something everyone should do at least once in their lifetime. When you finally decide to travel, it's important to experience as much as possible. One of the most defining moments of traveling is meeting new people. When you meet someone abroad, all previous notions about the distance between your life and theirs get washed away-it can be a real eye-opener for people to travel overseas just once in their lives.
If you are looking for a safe place to travel this summer, you have come to the right article. This blog post will discuss the safest countries that are not that much affected by the covid pandemic and how they rank on safety. This is essential information as it can help save your money and a long-awaited vacation.
After reading this article, you will find the safest places to travel and decide where your next vacation should be!
Switzerland
Most European countries and other countries worldwide are now safe for travel as the epidemiological situation has improved. The Swiss government is also confident that travelers can travel to Switzerland as it is one of the safe countries to visit.
Reasons why you should visit Switzerland
Historically, Switzerland has a long and fascinating history of being a safe place for political exiles. The country is still true to that in many ways. Geneva, for instance, isn't at all like any other city. It's home to more than 190 nationalities living there together, making it the ultimate head-spinning multicultural experience. Switzerland is famous for its mountains, but it also encompasses a large and beautiful array of lakes. From the broad range of Lake Geneva to the tranquil isolation of the Seebergsee, Switzerland has plenty of lakefronts for visitors to enjoy sporting activities during the summer months like water skiing, diving, and rowing.
Who can travel to Switzerland
The Swiss Federal Office of Public Health has revealed that travelers from 25 EU/Schengen Area countries can enter Switzerland without any Coronavirus-related restrictions as long as they follow the usual procedures. The European Union requires travelers from the following countries to hold an EU digital COVID-19 certificate in order to avoid testing and be among quarantine-free countries.
Based on the current situation, travelers to Switzerland do not need to meet any other coronavirus-related requirement unless they want specific medical care or are at risk for a previous disease diagnosis and symptoms.
What can tourists do in Switzerland during the pandemic?
Travelers visiting Switzerland can find that most of the sites, cafes, restaurants, shops, museums, parks, and beaches, are all open.
However, local measures against coronavirus are in place. These include the requirement to maintain a social distance of at least six feet with others while wearing masks.
Greenland
Greenland is one of the safest countries to visit. The seven-day average of covid cases on the island is 1.
Reasons why you should visit Greenland
Greenland's most prominent natural attraction and one of the northernmost UNESCO World Heritage Sites is Ilulissat Icefjord. The massive collection of icebergs presents a chilling natural gallery and a story of the planet's history. There are several ways for visitors to explore the iceberg. For example, one can:
Go by boat.
Fly in a helicopter at low altitude for stunning views.
Go through town walking trails up to the Icefjord.
The Northern Lights are called the "biggest light show on earth." During winter months, when days are shorter than any other time of year, the dark sky gleams with neon illumination that makes for an unusual natural phenomenon. It's best to see this breathtaking display from a cruise in Greenland between December and February. And do not forget to take a monocular!
Who can travel to Greenland
All travelers must be tested for the presence of a Covid within 48 hours before departure and must present documentation at check-in.
Fully vaccinated travelers (those who received their final vaccine injection at least 14 days prior to traveling) do not have to go into quarantine upon arrival in Greenland. These regulations are valid until 1 September 2021 and may be subject to change.
What can tourists do in Greenland during the pandemic?
People that travel to Greenland can be characterized by their affection for nature and the outdoors. Usually, Greenland tourists are small families, couples, or single individuals. Thus there is no restriction to any activity or place on the island.
Denmark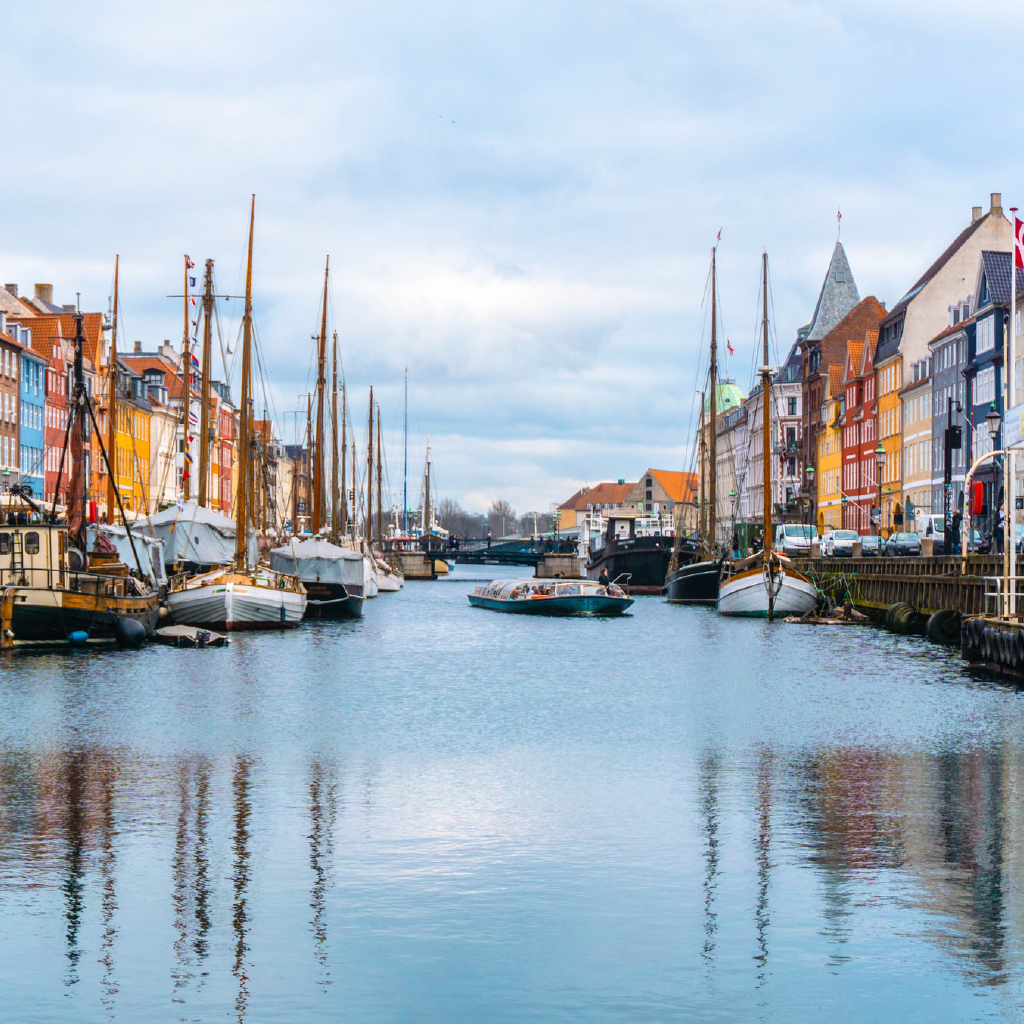 Denmark is an island country in Scandinavia that is linked to Sweden via the Öresund bridge. As the Covid cases are decreasing, the government decided to allow some travelers to visit this wonderful country.
Reasons why you should visit Denmark
Denmark showcases its extensive history in the buildings standing today. From ancient times through current eras, Denmark's landscape has been in constant flux and modernization.
Denmark's long bike routes, closely situated cycle bridges, and lack of hillsides make it an ideal biking destination. Denmark is also a tiny country, making domestic bikers able to tour the countryside quickly. Large numbers of campsites are located throughout Denmark, meaning that distance cyclists can easily take breaks on their journey.
Rent a bike while visiting this beautiful country, and traverse every hidden corner.
Who can travel to Denmark?
People can visit Denmark if:
-they were fully vaccinated and had permanent residence in a yellow or orange EU and Schengen country.
-have a permanent residence in a yellow or orange OECD country or a third yellow country
– have been vaccinated with an EMA-approved vaccine
What can tourists do in Denmark during the pandemic?
There are several incentives in Denmark to enjoy the country, but one must be healthy. Denmark operates a "corona passport" system that allows access to different venues depending on when you have been tested and your vaccinations. With "corona passports" and negative tests, visitors can enter cafes, restaurants, museums, etc.
Tests are easy to get and relatively accessible, as well as free within Denmark.
All in all,
Covid 19 has changed everyone's life. But as time went by, we adapted to changes and learned to live with the virus. Currently, a lot of tired people are waiting for a small hope to go on a vacation. Thus, we decided to introduce three countries for a covid safe vacations. But note, the information we provided might be subject to change, so always check on the governmental sites before making any decision.