Global cleanroom robots market is expanding through years. A cleanroom robot is an electro-mechanical device that controls levels of moisture, dust, airborne particles, and vapors. They are widely used to minimize contamination and are designed to meet precise cleanroom standards.
Robots are increasingly used in cleanrooms as they can improve efficiency, workflow, and stabilize the process. In the cleanroom industry, robots are of vital importance and are used from molding, assembly to inspection and packaging.
According to Allied Market Research, the global cleanroom robots market is expected to reach $12.28 billion by 2030, growing at a CAGR of 10.7% from 2021 to 2030. Increase in demand for automation in companies, surge in investments in R&D activities and rise in labor and energy costs drive the market growth.
In a cleanroom, a robot must be carefully designed, installed, and operated to prevent additional contamination of the clean space. In the case of beam robots, robots are used in injection which is areas where lubricants such as grease are used.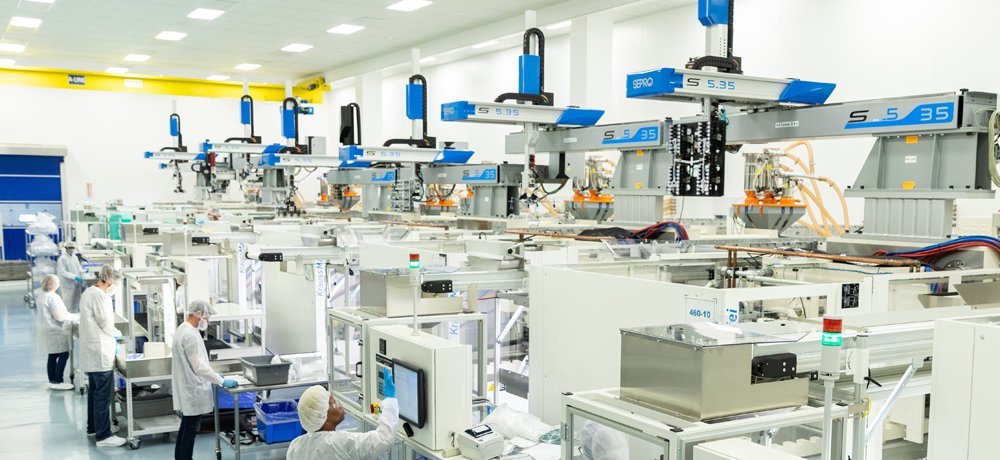 What are They Made of?
The lubricants must be enclosed so that they cannot escape into the molding area. In addition, the cables of the robot are protected in conduits. The surface of a robot is designed extremely smooth and free of logos and stickers to avoid creating areas where dust can accumulate. The majority of the producers in the global cleanroom robots market make the robots from stainless steel.
Global cleanroom robots market is growing at a rapid pace due to the growth of the medical and consumer electronic industries. However, the cleanroom robots use specially designed lubricants and bearing materials.
The Usage
The use of old bearing and lubrication without a thoughtful process can harm the cleanroom project. The grease can vaporize to an unacceptable level, which will contaminate the cleanroom environment and would fail to lubricate the bearing appropriately.
On the other hand, the use of special low volatility greases that have a low outgassing rate can perform well in the cleanroom.
How are They Designed?
The lubricants that are designed for cleanroom have very low dust generation and do not contain lithium, calcium, molybdenum, aluminum, or other contaminates. Moreover, dry lubricants including tungsten disulphide and molybdenum disulphide are ideal lubricants in cleanrooms as they are solid and do not create issues such as outgassing. That is why global cleanroom robots market hardly harms the environment.
The cleanroom robots need to move delicate objects such as semiconductor wafers, which demand specially designed bearing that allows smooth, precise, and predictable movement. Thus, stainless steel and precision thin bearing come into the picture as they have very low tolerances.
The tolerance levels refer to how far away from the nominal dimension the measurement varies. The lower tolerance means bearing are of exact shape and size. Thus, thin section bearings are widely used in designing cleanroom robots as they have high accuracy of rotation. Moreover, these bearings are preloaded for high rigidity and running accuracy.
Precision is Important
In the global cleanroom robots market precision is of utmost importance. The robots must use less space, have lower friction levels, and must be lightweight. Moreover, these robots must not need frequent lubrication which can cause contamination to the cleanroom environment.
Bio: Swamini Kulkarni holds a bachelor's degree in Instrumentation and control engineering from Pune University and works as a content writer at Allied Market Research. She is deeply fascinated by the impact of technology on human life and loves to talk about science and mythology
LinkedIn account: https://www.linkedin.com/in/swaminikulkarni/