Do you want to become bilingual? Learning (and mastering) Spanish benefits you in a myriad of ways. While grammar knowledge and pronunciation are important, a broad vocabulary is the foundation of your ability to communicate in a language. The more words you know, the better you'll be able to express yourself and communicate with others.
Learning new Spanish vocabulary enhances not only your communication skills but also your comprehension. As your vocabulary expands, you'll be able to understand more advanced Spanish texts and audio. What's more, learning new words (in any language) also positively affects your thought process. A sizable vocabulary improves your ability to reason and develop stronger arguments.
Finally, expanding your vocabulary and gaining proficiency or fluency in Spanish also opens doors to new and exciting job prospects.
Keep reading to discover lots of creative ways to learn new Spanish vocabulary (even if you're just starting out)!
10 Fun Ways to Learn New Spanish Vocabulary
Many people know basic Spanish thanks to formal studies, travels, or other experiences or relationships with Spanish speakers. However, they may find themselves speechless when trying to engage in conversation. This happens because new Spanish learners often focus too much on grammar rules and verb conjugation and not enough on vocabulary.
1. Take Advantage of Word Similarities
The overlap between Spanish and English gives English speakers a head to start in learning Spanish vocabulary. These two languages are full of cognates—words that are similar and have a common origin. Learning prefixes and suffixes (word beginnings and endings) is also useful.
Common Spanish-English Cognates
animal – el animal
hospital – el hospital
person – la persona
religion – la religión
Watch Out for False Cognates
However, beware of false cognates, which are similar words with totally different meanings in each language. Some common false cognates include:
actual – current (not actual)
carpeta – folder (not carpet)
embarazada – pregnant (not embarrassed)
lectura – reading (not lecture)
2. Make the Words Yours
Each person has their own learning style. If you're a visual learner, create three-by-five-inch cards with vocabulary words on one side and definitions on the other. Add drawings, if you like. Write down simple sentences using the words.
If you're an auditory learner, listen to Spanish music and audio clips and repeat what you hear.
3. Be Creative
Find unique ways to remember words in Spanish. Imagine a picture of the word. Better yet, sketch it out! Consider creating a rhyme, poem, or song to help you remember the words.
4. Make It Personal
Label your household furniture and objects in Spanish. This way, you can learn all the vocabulary for everyday items in Spanish, in the kitchen, bedroom, bathroom, garden, and more!
Post note cards inside your closet door, or on your bathroom mirror. See the word and repeat it mentally. For example, if you are learning colors and food-related words, write Spanish sentences about your meals.
5. Practice Makes Perfect
Be sure to say your vocabulary words aloud repeatedly. It's also super helpful to keep track of your new Spanish words in a notebook. Write the word, definition, English translation, and an example sentence or two.
The rest of the methods on this list are several ways to expand your Spanish vocabulary without explicitly studying words or poring over long vocabulary lists.
6. Watch Videos and Movies in Spanish
Immerse yourself in Spanish by watching Spanish news, TV, series, and films. Choose your content based on your level of Spanish. For beginners, start with children's movies or TV shows initially.
Learn Spanish and stay abreast of current events at once! Watch Spanish TV channels like Univision and Galavision.
Netflix and other online streaming services offer loads of TV shows and movies in Spanish. Change your language settings there to Spanish, to learn Spanish vocabulary.
Pro-Tip! Don't depend on English subtitles to translate words you don't understand. Subtitles are often inaccurate translations. The better option is to look up keywords and phrases that you want to learn and remember.
7. Listen to Spanish Music
If you're a music lover, you can not only listen to Spanish songs but also talk about music in Spanish to expand your vocabulary.
Check out:
10 Fabulous Indie Spanish Songs You Haven't Heard Yet
10 Marc Anthony Songs for Your Spanish Listening Practice
10 Most Famous Spanish Songs of the 80s With Lyrics PDF
8. Read Spanish News Articles
Reading the news is a great way to build useful vocabulary. Find news sources that interest you. Choose for international stories or universal topics that are easy to understand.
Keep a notebook where you jot down the new words you learn from each article.
Select a story that suits your interests and time requirements. As you read, try to answer the questions: who, what, when, where, why, and how.
Bonus! Watch Spanish stories on YouTube and enrich your activity with a series of questions and exercises that you can download and print.
9. Listen to Spanish Audiobooks and Podcasts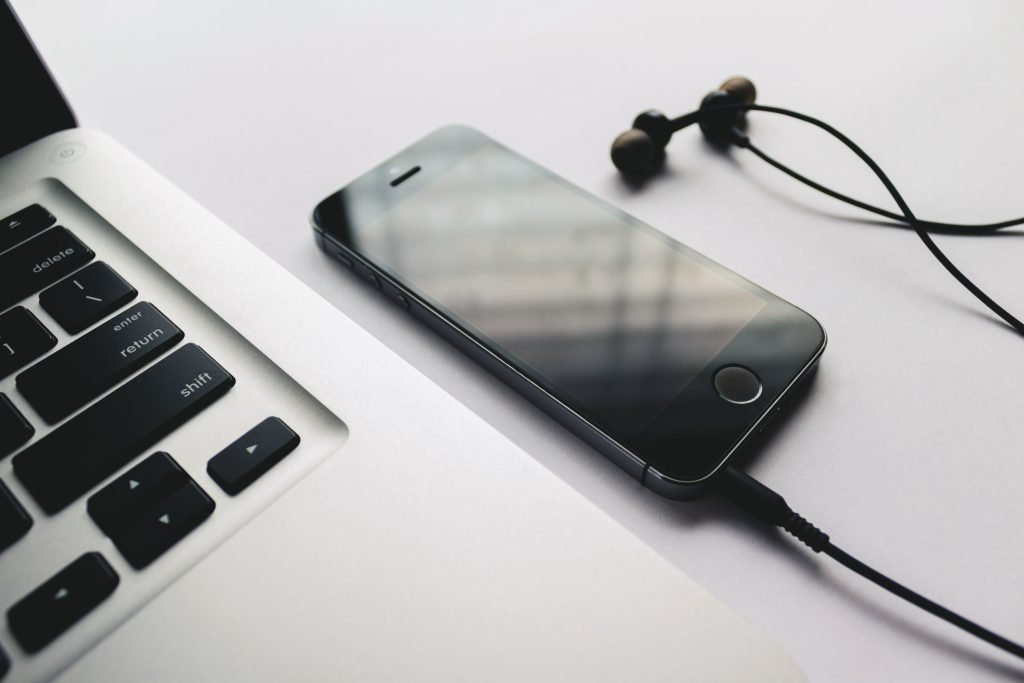 Another way to immerse yourself in Spanish at home is to listen to Spanish language audiobooks and podcasts. Audiobooks can be any type of book you wish. They tend to provide clear audio, which is ideal for learners.
By listening to an audiobook while reading along with the print or ebook version, you will improve your vocabulary and avoid getting the pronunciation wrong. You'll tune your ear to hear Spanish and gain exposure to new words, concepts, and interesting topics. Check out 22 Spanish Audiobooks with Text That Delight and Entertain Every Learner.
Spanish Podcasts
10. Take Online Spanish Classes
If you really want to learn to speak Spanish, the most effective learning method is engaging in conversation with a native Spanish speaker.
Whether you studied Spanish for years, or you're just starting with the basics, personalized 1-to-1 classes with a native-speaking teacher are ideal. Learn about Homeschool Spanish Academy's flexible adult Spanish program. It's never too late to learn at your own pace!
Author profile:
Michelle Margaret Fajkus is a bilingual writer and longtime yoga teacher. A former advertising copywriter turned bilingual elementary school teacher, she is now a freelance writer, editor and translator. A native Texan, Michelle has Mexican roots and learned Spanish in middle and high school. She has become more fluent thanks to living as an expat in Guatemala. She lives with her family on beautiful Lake Atitlan.