Youtube is a straightforward video-sharing platform that has exploded in popularity over the last decade. You probably have your own account, too. Because of its simplicity, various content-creators now have a seamless way to share their creations with a wide audience base. To date, statistics indicate that the YouTube subscriber count is an astounding 2 billion active viewers a month. With more than 5 billion people on the planet owning a mobile device, it is not surprising why YouTube subscriptions are growing by the day, making it the second most popular social media account next to Facebook. Now, 79% of mobile phone users own a YouTube account. That's why today YouTube is considered to be one of the most powerful digital marketing platforms.
Because it is such a fantastic platform, there is a broad range of content that's popular on YouTube. You can enjoy visually appealing beauty DIY tutorials, luxury bag unboxing videos, detailed car reviews, cooking how-tos, making eating, fitness workouts, gaming channels, and more. In the millions of channels available for streaming, it is safe to say that this platform has something for everyone. You are bound to find material that will tickle your fancy. Youtube has become a popular form of entertainment, education, and information that modern people cannot live without. Let's take a more in-depth look at YouTube's more exciting details below.
Who Has the Most Subscribers on YouTube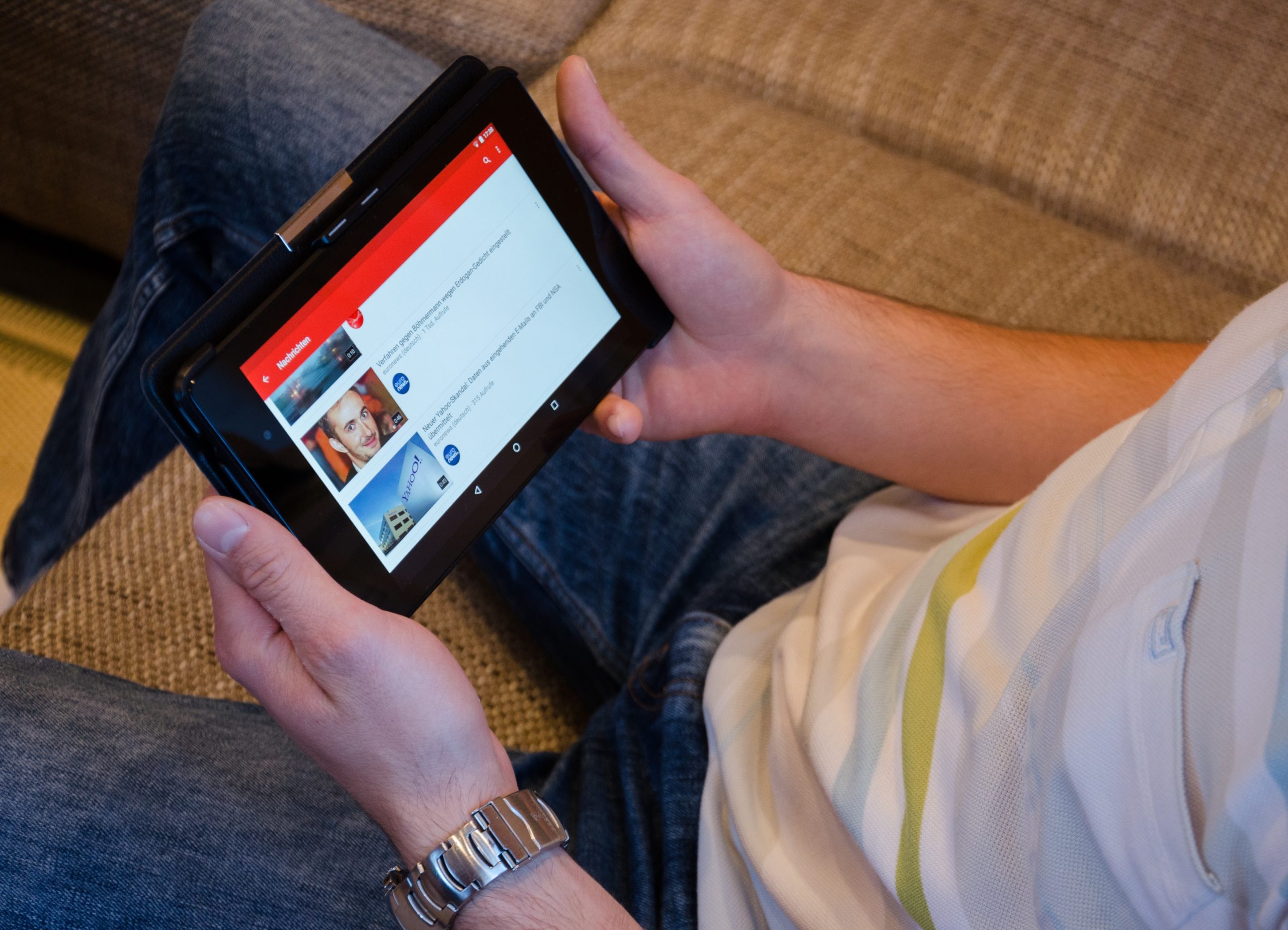 Pewdiepie is a Swedish gamer' who has the most subscribers under a single person on YouTube. His current subscriber count clocks in at a whopping 104 million. Ask anyone who is the most famous YouTuber, and they will most likely say Pewdiepie.
However, T-series, a music record label and film company in India with numerous artists under its brand, currently has the most number of followers with 140 million. Because of the company's standing, most hardcore Pewdiepie fans assert that their idol is the legit king of YouTube because he has consistently threatened a large conglomerate.
Compared to the resources that a company like T-series has, Pewdiepie had very little when he started. T-series started their YouTube channel in 2006, but Pewdiepie managed to overtake them for several years. This gamer managed to grow his site with his own hard work.
Pewdiepie height
This handsome guy caught a lot of followers with his dashing Nordic appearance. He has a strong "stage presence" as significant as his height of almost six feet tall. He started making gameplay videos in 2010 and showing his candid reactions online. This was a hit with gamers of all ages. Eventually, non-gamers also transformed into loyal subscribers because of Pewdiepie's unique in-your-face attitude. Ever since his debut, his novel concept became a hit, earning him a steady stream of followers that made him into a legendary YouTube sensation that every newbie aspires to emulate.
How much money does Pewdiepie make
According to TheStreet, in 2019, Pewdiepie makes a whopping 15 million USD annually. But if the question is how much money does Pewdiepie haveoverall, then his current net worth is estimated at 40 million USD. Aside from his income from YouTube, Pewdiepie earns a lot of money on his merch (colloquial for merchandise), guest appearances, and hosting gigs.
T-series vs Pewdiepie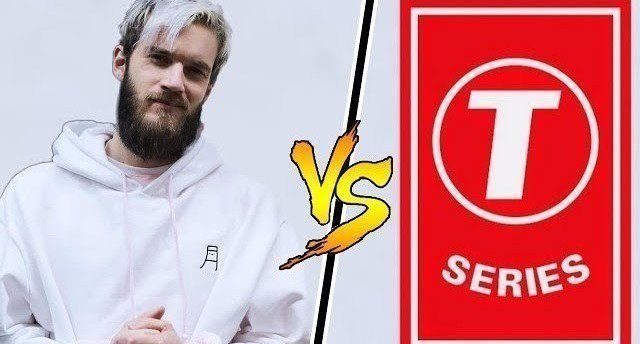 Pewdiepie was the most subscribed to until T-series dethroned him on March 27, 2019. There was an unofficial t series vs pewdiepie livebattle, with their aim to determine who is the best YouTuber ever. The goal of this challenge was to see who reached 100 million subscribers first; the latter crafted the infamous song called "Bitch Lasagna," which mocks Indian company in the lyrics. The starting line goes, "I don't like you, T-series, nothing personal, kid."
Unfortunately for Pewdiepie, the vast resources of an established company like T-series, which has been around since 1983, resulted in his defeat. However, it must be noted that there is nothing shameful about this to this very day because Pewdiepie eventually breached the 100M subscribers' benchmark.
How to See Your Subscribers on YouTube
If you are curious how to see subscribers on YouTube, whether if it is for your own account, your favorite channel, or the most famous YouTubers, all you have to do is look at the profile and look for the subscribe count at the main profile page. This is the quickest way to get a brief idea of the number of subscribers. You can check the count through your desktop or your mobile phone via the iPhone and Android Apps.
However, if you are concerned with more than just the number count and if you want to know the answer to the query how do you find out who is subscribed to you on youtube, the answer is simple. Logging on to access the beta or classic version will help you take a deeper look at your subscriber count, including their names, profiles, and those who have recently subscribed.
That being said, you must take note that a full list of names is only available via desktop or logging onto your mobile's web browser using this link: youtube.com/subscribers. Additionally, private accounts' names will not be shown. Those of you who post content to YouTube must dig deeper into the numbers. Knowing your subscribers will give you a glimpse of your audience demographic to help you generate ideas on the kind of content that ill most resonate with your audience.
How much do YouTubers Make Per 100 000 views
Getting a hundred thousand views can fetch you around $500 to $1,000. This value of earnings depends on specific parameters like geographic location. If a Youtuber is based in the US, the amount is paid in the US currency based on the competitive market pricing of ads. In contrast, being in an emerging economy like the Philippines, the rates are lower.
Other elements that come into play when it comes to YouTube payouts are your number of subscribers and how long they watched the video before pressing the "skip ad" button. Additionally, the number of interactions will also influence pay. The more likes, shares, and comments your video incur, the more money you make.
How much money do you get from 1 million YouTube views?
Those who manage to garner an awe-inspiring 1 million views earn anywhere from $2,000 to $10,000. Again, the same considerations mentioned above apply to the earnings received by any famous YouTuber. Those who have videos longer than ten minutes and incorporate more ads stand to earn more monetary gains.
Fastest Growing YouTube Channels
Anyone who is on the lookout for premium quality content should consider perusing the fastest growing channels on YouTube. It can get pretty overwhelming to decide who is worthy of spending time on. But with the top five channels on this quick list, you can expect quality work and impressive production values because they don't want to disappoint their millions of subscribers.
Good Youtube Channel Names
Those who are on the lookout for good YouTube channel names to watch, learn, and draw inspiration from may feel overwhelmed. As of 2019, there is a recorded number of 31 million YouTube channels. And it is growing every single day!
YouTube has managed to transcend time and space, as people worldwide upload 500 hours of video every minute. When it comes to your quest for excellent channel names, the answer is it is all relative. Beauty is in the eye of the beholder, so good content that will resonate with a person is a matter of taste. What may work for some will not work for others.
Reasons for YouTube Phenomenal Growth
Studies show that the brain processes information a lot faster with audio-visual stimuli, YouTube has become a daily companion for most people. As a result, YouTube is not merely a website or an app. YouTube is also now a search engine platform. Its user-friendly features and surging popularity makes it the second largest search engine next to Google, which clocks in an incredible 3 billion searches per month. Compared to the other secondary search engines like Bing, Yahoo, and AOL, the search volume is larger on YouTube.
Final Word
YouTube is a dynamic game-changer that rapidly transformed the viewing habits of people around the world. It also paved the way for the rise of ordinary people to become influencers. Today, thanks to this platform, every kind of audio-visual content is literally on everyone's fingertips, and the only thing you have to do is touch the screen to pick what you want to watch.