The Museum of Dream Space is the first museum in the United States dedicated to exhibiting digital art. Mods museum was designed to be an artwork that has the potential for self-contextualization. The concept is based on Yayoi Kusama's (famous for her infinite room) art design and the development of digital art, which is also referred to as cyber art.
Museum of Dream Space is not only a storehouse of digital art but also a hatch for generating new works as well as a platform for interaction between the visitors and cyberspace. In this sense, MOD space is more than just an exhibition space or a storage facility for digital art collectives. It's now being used as a working studio by those who produce their work here.
One of the main goals of the Museum of Dream Space is to promote the development of new technologies that have yet to be applied in our society properly. With this goal in mind, they hope to eliminate the negative connotation of digital arts within society and create a future for digital art based on vision and action. In addition, they hope that through this platform, everyone has the opportunity to have more dialogues with visual media so as to get rid of any prejudices towards computer-generated imagery (CGI).
Museum of Dream Space Las Vegas
MOD Las Vegas is a five-room, five-story museum that immerses visitors in a dynamic world of culture and creation. Guests may explore these magnificent interiors filled with cutting-edge technology and structural innovation. They are encouraged to touch, play with, and contemplate the new objects on display.
Even though MOD Las Vegas is not a real museum it might be able to provide some insight into what future museums could look like in the near future.
The Gold Room, a structural beauty entirely made up of abstract gold finishes, greets guests as they make their way through the space; then taken away to the ethereal Moon Room, a Beverly Hills favorite that is sure to wow any social media follower; and immersed in an extraordinary experience in the following room with brilliant floating bulbs filled with crackling electricity.
The museum's dedicated staff ensures that all visitors are escorted in safely and respectfully. MODS, with cutting-edge visual technology and stunning innovative design, is known to transport guests into a dream. Visitors are able to have the opportunity of seeing what is beyond the scope of man's imagination, while also being shown how it will influence their lives in upcoming years.
However, it is worth mentioning that the experience is not always a thrilling one, as certain areas of the museum can be more challenging than others. For example, the technology and computing area was designed to explain how computers work and how they've advanced over time. Some exhibits may confuse younger visitors who don't quite understand difficult concepts such as coding and what advancements mean for future generations.
Museum of Dream Space Hollywood
The Museum of Dream Space in Hollywood has 4 pricing options.
$32 for adults; $28 for seniors, students, and military; $10 for kids 6-12 (kids 5 & under are free) and lastly, VIP: $60 ($100 for 2). Having VIP tickets will allow you to skip the line, have your own personal photographer for 20 minutes, and receive a special gift.
The visitor center is small, so most people take 20-30 minutes to see all the rooms. They do not have a time limit, so you are welcome to stay as long as you like.
The Museum of Dream Space Hollywood hosts a maximum of 250 visitors per day.
It is open from 10:00 am to 11:00 pm daily, with the last entrance at 10:30 pm and doors shutting at 11:00 pm sharp.
The museum also has a great gift shop. The shop is small and well-stocked with unique merchandise; the museum has plenty of space for changing exhibits, which they regularly do. Museum of Dream Space does not allow any outside food or beverage inside their facility. The museum has a nice selection of drinks and snacks for sale at the bar, which also serves alcoholic beverages.
All profits from sales go to support future exhibitions and programs.
Museum of Dream Space – Reviews
The visitors of the museums are generally happy with their visits. There are, however, certain things that people dislike about the location. The first issue is regarding the amount of space. The museums might be small, but they are still rather limiting. If you're a speed demon, you can complete your tour in 15 minutes. This makes the price feel expensive and unworthy.
Additionally, with the COVID-19 situation, some people stated that it is difficult to keep 6ft apart when you explore the museum. The museum is also not suitable for small children since most of the exhibits are very fragile.
COVID-19 Guidelines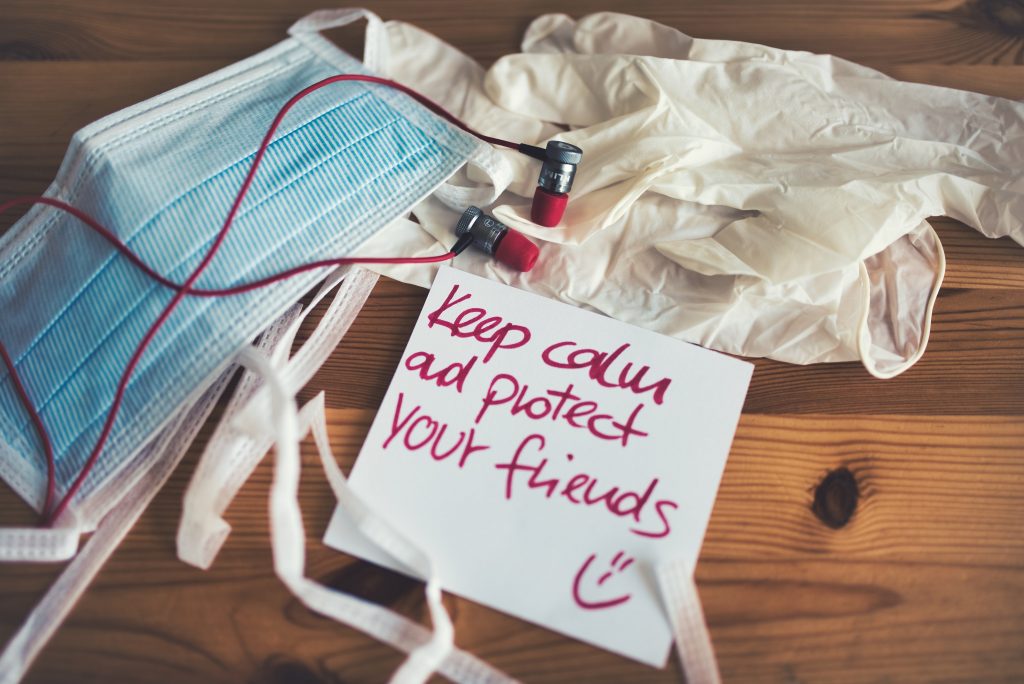 The Museum of Dream Space claims that their visitors' and employees' wellbeing is their top priority, which has influenced their decisions throughout this period, including the construction of the space. They've devised the finest method for you to unwind in a secure and clean setting at their exhibit.
The safety guidelines are as follows:
When you explore the museum, keep 6ft between each other. During your visit, remember to maintain a safe social distance.
Hand sanitizer will be provided at touch-free dispensers throughout the museum. The hand sanitizer solution destroys up to 99.9 percent of germs and includes 67% ethyl alcohol.
Gloves are not necessary, but they are advised.
At all times, museum visitors must wear face coverings. Employees will be given masks and gloves.
Museum hours are adjusted to enable thorough cleaning and disinfection during the night.
Wrapping Up
The Museum of Dream Space is a unique opportunity to explore the world of dreams, time, and consciousness. The museum offers an interactive experience with artfully designed exhibits for all ages that will take you on a journey through your own mind. There are performances by artists who specialize in various forms of dreamwork including storytelling, hypnosis, lucid dreaming workshops, and more! We highly recommend this museum if you want to learn about the mysteries behind sleep cycles and dream interpretation – it's educational and entertaining.