Of all of the hair styling tools out there on the market, what are some that you've had your eye on? Do you want to get a flat iron or curling wand but are unsure which one would be best for you? Are you looking for new ones because yours are just completely worn down and don't work anymore? You have come to the right article. Here, I will tell you about five different types of hair styling tools so that when it is time to buy them, you can make an informed decision. Read more to find out some information about the best hair tools.
Flat Iron vs Curling Wand- Which is Better?
These two types of hair styling tools are the ones you will see the most number of people wanting to purchase. What should you do? There are some things that you need to consider before purchasing either one. For example, if your natural hair is straight and long, then a flat iron may be best for you while someone with shorter, curlier hair may want to get a curling wand instead.
You also have to think about how much time it takes both of these devices to heat up because if they are taking forever to get ready or are falling apart when they get hot, then neither one might be worth the money anymore. But if they heat up quickly and last a long time, then you might have found the perfect one to purchase.
Flat Iron
This is a rotating iron that has plates that are completely flat and straight across compared to other types of irons. The heat from this device will be applied directly to your hair as it glides through the straightener which is why it is able to create such a nice looking smooth look for your hair.
Curling Wand
Now curling wands vary in sizes and shapes depending on the person or hair type. These hair styling tools tend to be used more often but there are also devices out there called corking tongs which can give you softer curls or waves as well as tighter curls with their unique design. The corking tongs work by holding your hair in the device and then when you rotate the handle on the side it gives it a nice twist to give you beautiful curls.
Hot Air Brush vs Hair Dryer
Hot Air Brush
Hairdryers are definitely faster when it comes to drying your hair especially if you are in a hurry. The hot air brush however has the edge over the hair dryer when it comes to styling your hair with less damage done to your hair. With the hot air brush there is no direct heat on your scalp which means that there is no heating up of the temperature which can really damage your scalp especially if you have thin or damaged hair. It also brushes out any tangles while straightening so that's another plus.
A lot of people swear by these hair styling tools because despite being called "hot" air brushes, they typically aren't all that hot at all, allowing very safe use without fear of burning your scalp. Just remember to be a bit more gentle around the face since there is no diffuser attachment for these.
Hair Dryer
If you want to have hair like the girls on YouTube (and who doesn't?!), there is nothing like a solid hair dryer to help get that smooth, silky feeling in your strands. Of course, not all hair dryers are created equal; some professional hairstyling tools are better than others. Hair dryers are rated by wattage which is a good indicator of their power. And the higher the watt, the hotter it will be.
Ceramic Hair Waver
Ceramic waivers are an easy way to get beautiful waves or curls without using a curling iron, which can damage your hair. Also look for ionic technology in the dryer, this further reduces frizz and helps smooth your hair so it's less likely to get tangled. If you want gorgeous wavy hair that does not look like you stuck your finger in an electrical socket (yes, that is possible), then you need one of these.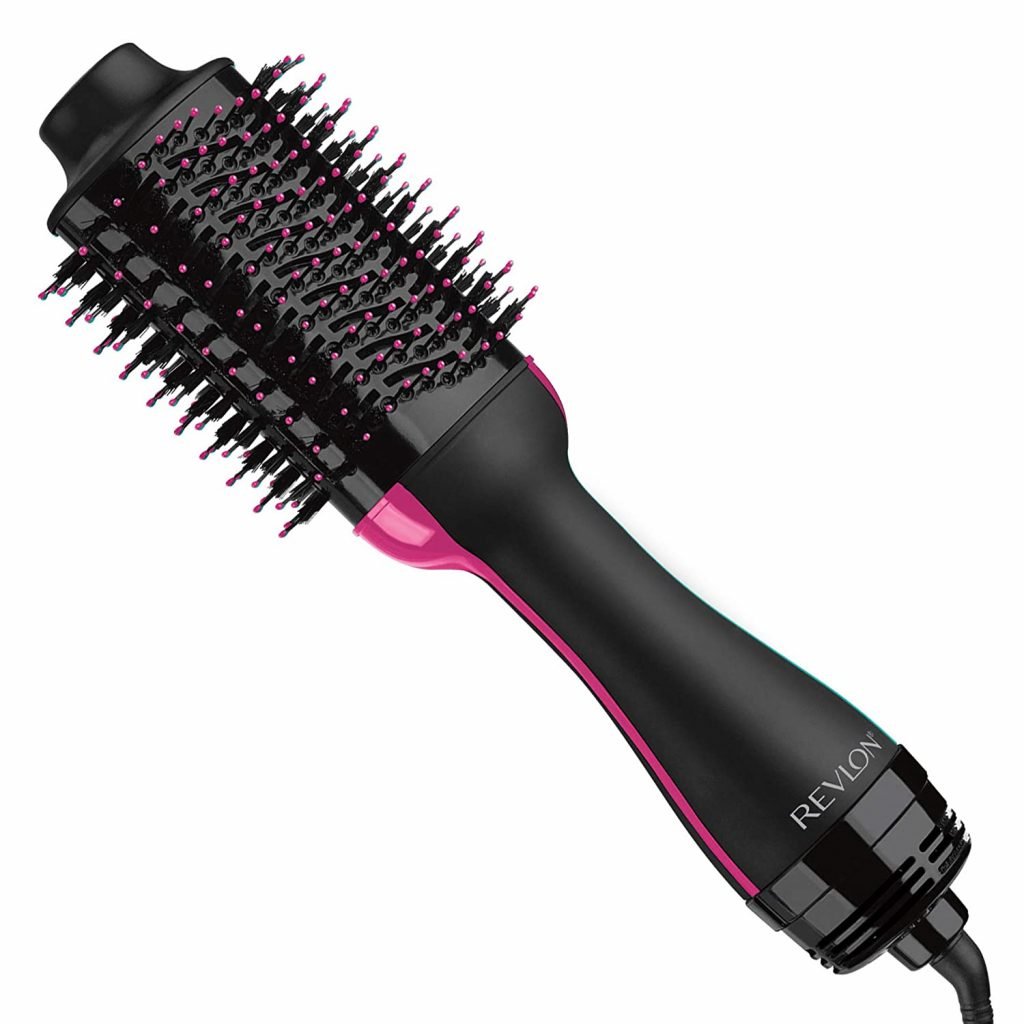 This hair dryer is a powerful, fast and effective tool to help you achieve the style that you desire. It comes with a removable brush that provides softness for your hair as it dries and smoothens it. The design of this product allows smooth airflow that will make sure every strand of your hair is perfectly dried before you head out. This is one of the best hair styling tools from amazon.
The Revlon One Step Hair Dryer and Volumizer has three heat/speed settings as well as a cool option for styling versatility. The unit meets U.S. safety standards and is ETL Certified, which means it's designed for use in the United States only with 120 Volt outlets. DO NOT utilize a voltage converter or adaptor because it will damage the device. This hair dryer has 1100 watts of power, which may vary depending on the location of usage.
This is one of Amazon's best seller hair styling tools. It is well known for its one inch plates that are made out of double layered ceramic, which produces an even distribution of heat and prevents damage to your hair. It also heats up quickly in only thirty seconds, giving you the chance to style your hair much faster than other tools.
Conair offers a full collection of ceramic, double ceramic, tourmaline ceramic, and titanium flat irons to suit your needs. They make high-quality grooming and hair styling tools for men and women that are innovative in design. Their hair care line includes high-quality hair dryers, brushes, styling tools, and hair accessories since 1959. Conair has created innovative small appliances , hairstyling equipment, and other items. Flat irons are one example of a Conair product.
Hair is the crowning glory of every woman's beauty. It has many benefits that can even make it an asset for your personality. If you are one of those women who really takes care of their hair then this bed head wave artist ceramic deep hair waver will be a perfect product for you. It gives super cool waves to your hairs and makes them more beautiful. The best thing about this waver is it heats up very quickly in just 4 minutes and gives super cool waves to your hairs within a few minutes. Your locks will fall down on your shoulders very gracefully after using this tool.
These waves stay for a long time and you don't need to spend hours in front of the mirror just to curl up your hair. This waiver also doesn't damage your hair in any way and gives natural looking beachy waves. The deep wave ceramic waver is very lightweight and portable so you can carry it everywhere even when you travel by bus or train. If you want perfect curls at a wedding then this product will be an ideal choice for you too. It has many more advantages but these are some plus points of buying this best selling ceramic waver by bed head.