Peel off masks may seem like a marketing gimmick, but they actually work and give pretty satisfying results. Peel off masks penetrate deep into your pores and gently remove the dead skin cells in the external layer of your skin, along with any dirt sitting over it. The peel off mask helps users to obtain balanced, toned, and healthier skin.
The masks are pretty much available everywhere, both online and in stores.
You can choose your favorite brand or check a local Korean supermarket for any new release. Different brands have different levels of slip, so some masks are harder to peel off than others. Also, depending on the ingredients in the mask sheet, your face may be more prone to dryness and itchiness after application.
So, the most crucial thing to note when applying a peel off mask is to always read the directions on how to use it. Some masks are different from others regarding the amount per package, so make sure you follow the instructions carefully.
For this article, we collected some of the best peel off masks that will leave your skin flawless and healthy.
How Many Times A Week Should You Use a Peel Off Mask
Face masks provide a quick and easy way to relax. They can be peeled off like taking off sweaty clothes after a workout.
But overusing masks can lead to irritation, no matter your skin type.
Peel off masks are unique in that they form a thin layer of film on the skin's surface upon drying. This peelable layer is cohesive, so you can remove it quickly by peeling it off.
If you leave too short an interval between applications, your skin will likely dry out and produce excess oil. As a result, any clogged pores could become inflamed and infected.
So, limit any type of peel off mask usage and do not use it more than once a week.
The Best Peel Off Masks to Use in 2021
This peel off mask is perfect for all skin types; even people with sensitive skin can benefit from this product. The texture of this mask is a clear gel that re-texturizes and brightens the skin. Neova skin peel mask is also suitable for older people, as it visibly smoothes the fine lines and wrinkles and reduces the appearance of pores. It gives perfect moisture to your skin and leaves it calm and smooth.
This peel off face mask features 5 key ingredients:
Glycolic Acid: Rub-off masks are made of sugar cane, the smallest sized molecular alpha-hydroxy acid. It speeds cell turnover and helps dissolve the bonds that hold skin cells together.
Sodium PCA: Improves moisture maintenance.
Ascorbyl Palmitate: A form of Vitamin C.
Retinyl Palmitate: Supports healthy cellular turnover.
Sodium Hyaluronate: Absorbs and holds up to 1000x its weight in water.
Application
Apply evenly to clean, dry skin. Leave on face for 15-20 minutes or until thoroughly dried. Avoid eyes, mouth, eyebrows, and hairlines.
Gently peel the outer edges and rinse the face with warm water. Apply once per week for best results.
It is the best peeling mask that is very convenient and easy to use. They contain in-flight reading materials that are suitable for all skin types. The Wander Beauty mask directly cleans and reinvigorates the old skin layer by hydrating and brightening the skin tone. It is perfect for people with oily skin, as the mask absorbs excess oil and results in a smoother and clearer appearance.
This peel off mask features 4 key ingredients:
Lychee Extract: It contains oligonol, which minimizes dark spots and hyperpigmentation.
Niacinamide: A form of vitamin B3 that you can apply to your skin with a clay mask or liquid solution to reduce the appearance of wrinkles, even-toned skin, and improved the appearance of enlarged pores. In addition, niacinamide will renew the surface of your skin and help retain moisture.
Acai Extract: Antioxidants in the remover give it a natural anti-inflammatory effect, which can help to treat acne. You can also add this extract to home remedies for acne. (First, disucss with your doctor)
Mangosteen Extract: Restores and renews the skin's natural moisture barrier.
Application
Apply a generous, even layer of formula to the skin and avoid sensitive areas like the eye area. When the Mask is dry, usually after 15-20minutes, slowly peel off while rinsing with warm water.
The Mask can be placed on a targeted area around the nose or T-zone to reduce shine and even out skin tone.
Note: Wander Beauty recommends conducting a patch test before use if you have sensitive skin.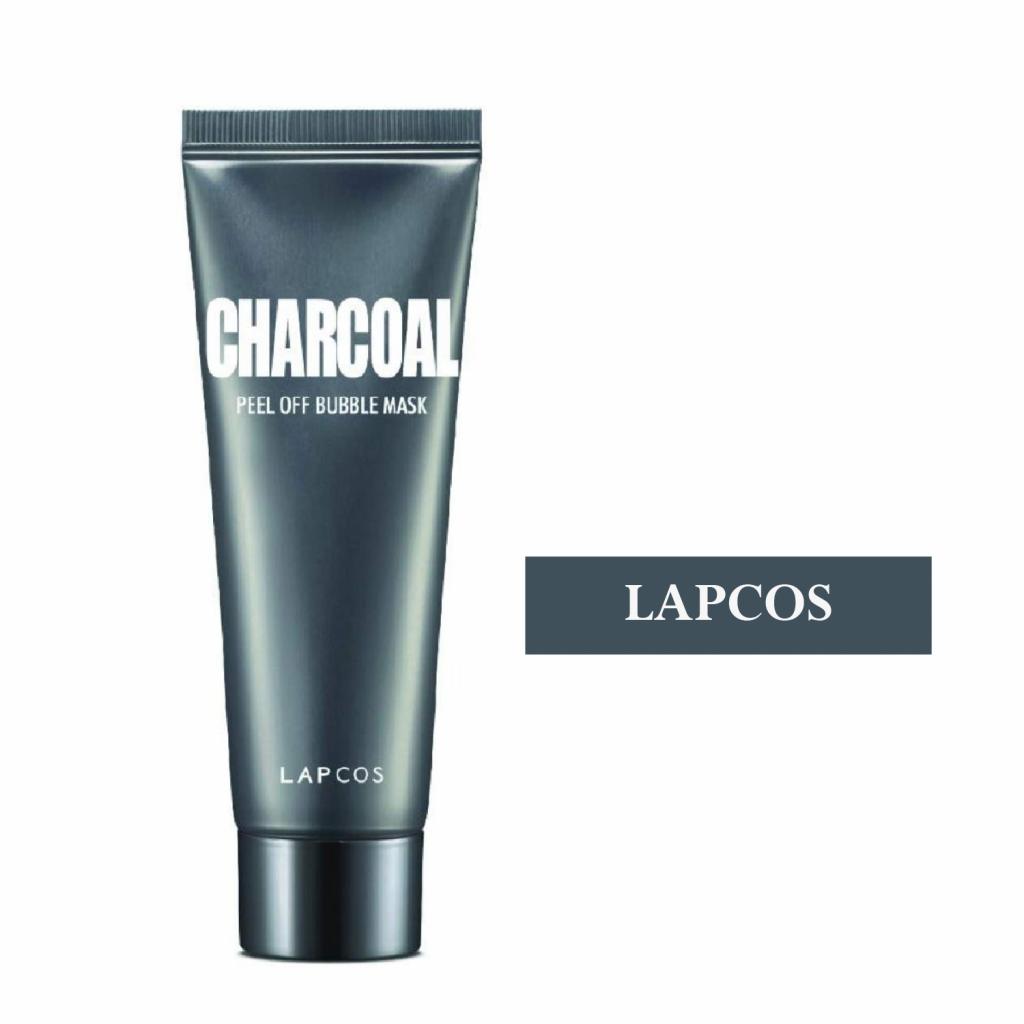 This is the best peel off mask that minimizes the appearance of enlarged pores. It contains charcoal bubbles, which, while contacting your skin, oxygenizes and eliminates impurities. It has the ability to detoxify the pores and deeply clean the skin. As above mentioned 2 masks, this one is also suitable for all skin types; however, it is recommended to do an allergy test on the hand before applying to the face.
This blackhead peel off mask features 4 key ingredients:
Water
Disiloxane
Cocamidopropyl
Application
Thoroughly apply the mask to clean and dry skin by avoiding sensitive areas such as the eyes, nostrils, and mouth. Also, avoid eyebrows and hairlines. Then, wait until the mask bubbles up. After bubbles arise, wait and let it dry for 10-15 minutes. Finally, smoothly peel off the mask and rinse with lukewarm water.
All in All,
There are many different masks out there, so it may seem like a daunting task to find the right one for you. When deciding which mask is best for your skin type or concern, don't forget to consider frequency and how often you want to use them! If weekly peel off masks sound too much work, we recommend switching over to monthly treatments instead.
Regardless of what level of commitment sounds good to you, though, be sure that whichever mask you choose will always come off with ease – they're not meant as an aggravation! Whether it's once every week or once a month (or more!), these masks can make all the difference in improving your skin health when used appropriately. If you have any other questions about using these peel off masks, don't hesitate to leave a comment under the post.