Hurricanes are intense storms that are dangerous and seriously cause environmental hazards such as tornadoes, strong winds, storm surge, and flooding.
Having an extensive and effective evacuation plan should be available in case a hurricane is reported. The familiarity and preparedness with the subsequent warning terms, plan of action, and shelter will be of great benefit to the community. 
Hurricane History in the US 
The largest number of casualties and damages from a hurricane is brought about by flooding and storm surge rather than the wind speed. 
A slow-moving hurricane that goes straight to a city is more likely to be completely fatal than high-category storms.
In 1900, the Great Galveston Hurricane was the deadliest hurricane that happened in the United States and the number of deaths is estimated between 5,000 to 15,000.
However, the number of casualties and recoveries was so great that accuracies in data from these accounts proved to be impossible to collect.
On September 8, 1990, the storm hit the southern coast of Galveston with a storm surge of eight to fifteen feet high, 4th Category. However, because of the high storm surge and lack of warning resulted in a great number of deaths in the history of hurricane casualties in the U.S. 
At present, certain tools have afforded many Americans to closely monitor any upcoming disaster in the Gulf of Mexico and the Atlantic ocean. These normally provide a few days' worth of advanced reports of an upcoming tropical storm or hurricane and these were not available at the turn of the century, which caused unpreparedness, and the importance of evacuation was not even practiced then. 
Hurricane Preparedness Week 
Being aware does not translate the same as being prepared, and this was shown by a long history of hurricane disasters in the U.S.
Understanding, and learning specific actions to do helps people and can significantly decrease the devastating effects of a hurricane disaster.
National Hurricane Preparedness Week is a nationwide endeavor to educate the public by imparting knowledge about the dangers of the hurricane. Courses of action are given which can be used in hurricane preparedness. For this year, National Hurricane Awareness Week is held on May 5-11, 2019.
The National Association of County and City Health Officials (NACCHO) urges Americans across the U.S. to take measures in preparing for hurricane season, which happens from the months of May to November. Below are helpful resources from which disaster preparedness information are found :
The Federal Emergency Management Agency (FEMA) created a hurricane preparedness toolkits both for adults and teens respectively.
What Is A Hurricane?
A hurricane is a huge, swirling storm. Typically, it produces winds with a speed of seventy-four miles per hour (one hundred and nineteen km per hour) or more. The speed with which a hurricane has is quite fast and severe, making it potentially devastating to trees and buildings.
Hurricanes gather over warm ocean waters and there are times they make landfall. Once it finally hits land, it thrusts a wall of the ocean with such force, called storm surge resulting in heavy amounts of rain that cause flooding. Weather forecasts are made to gauge the hurricane's intensity.
How Does One Measure the Speed of a Hurricane?
A hurricane has 5 categories which are measured by the Saffir-Simpson Hurricane Scale, and each type is based on the speed of the wind:
Category 1: Winds 119-153 km/hr (74-95 mph) 
Category 2: Winds 154-177 km/hr (96-110 mph) 
Category 3: Winds 178-208 km/hr (111-129 mph) 
Category 4: Winds 209-251 km/hr (130-156 mph) 
Category 5: Winds more than 252 km/hr (157 mph)
Types of Damage Due to Hurricane Winds
Category 1 – Damage caused by very dangerous winds: 
Well-built, solid frame homes could cause damage to gutters, vinyl siding, roof, and shingles. roof, shingles, Trees with shallow roots may overturn and huge branches will break. Lasting damages made on poles and power lines result in power outages that could extend to several days and weeks.
Category 2 – Extensive damage caused by extremely dangerous winds:
Well-built, solid frame homes could experience major siding and roof damage. Most trees with shallow roots will break and fall and block roads. Expect sporadic loss of electricity that could extend to several days and weeks.
Category 3 – Devastating damage: 
Well-built, solid frame homes could have the roof decking and gable ends removed or completely damaged. Broken trees and snapped branches block roads. Water and electricity will be unavailable for weeks, at most, until the storm passes.
Category 4 – Catastrophic damage:
Well-built, solid frame homes can experience severe damage with loss of most of the exterior walls and roof structure. Many broken trees and snapped branches in the affected area, electricity poles on the ground as well, causing the area to be isolated.  Expect power outages that will go on for weeks to months, and the majority of the affected area will be uninhabitable for a long period of time. 
Category 5 – Catastrophic damage will occur: 
A high number of solid framed homes will be devastated, including the roof, and walls collapsed. Electricity poles and broken trees will isolate residential areas, extended periods of power outages making the area uninhabitable on account of the damages brought by the storm.  
Prepare in Advance Before the Hurricane Strikes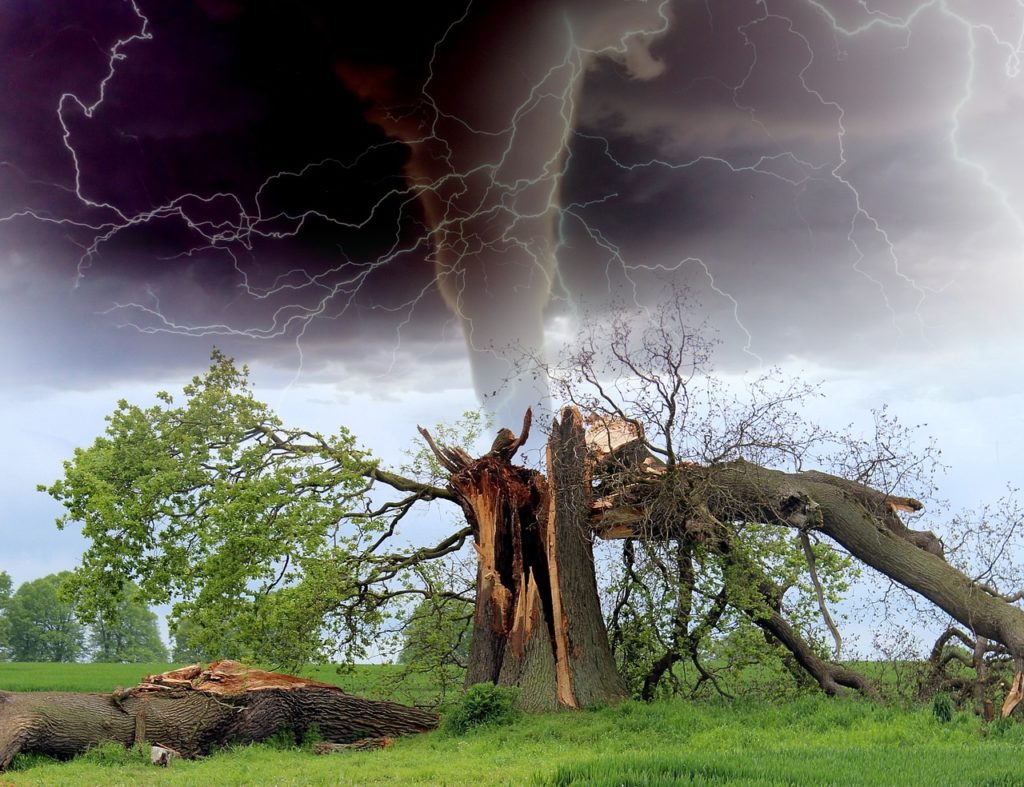 Be sure you have the necessary preparations in your home. Do not wait for disasters such as hurricanes or severe tropical storms to get you and your loved ones ready: 
Putting together an emergency preparedness kit.
Compose a household evacuation plan that will be very useful to the whole family, pets included.
Be informed about the risk and response plans in your community.
Plan a day and time with your family on using certain applications and websites to know more about safety during hurricane season. 
Protect Your Family
Hold a discussion or two with your family about what to do if a hurricane strikes. Although this may not entirely erase fear and uncertainty, it does help to learn and be educated in matters of disaster preparedness.
Each family member must have their own toolkit for surviving the hurricane.  
Ensure you have access to NOAA radio broadcasts.
Keep important documents, insurance policies, and other valuables in a safe-deposit box as certain circumstances may require you in using these documents in the event your area had been hit by the hurricane. 
Make sure the safety box is sturdy enough and can hold minimal damage if your area has been affected by flooding. 
Take photos of your important files, insurance policy numbers and back up copies of them in a flash drive and/or store them in a cloud.
What To Do Before A Hurricane 
Create an evacuation plan. 
Do you live in an area where there is a storm surge hurricane evacuation zone? 
Do you consider your area to be uninhabitable during a hurricane? 
Normally, devastation and damage caused by hurricanes comes from flooding and storm surges. But, a severe type of hurricane brings turbulent violent winds resulting in the destruction of buildings and other structures. Additionally, tropical systems are truly effective in the formation of small tornadoes. 
It is highly recommended to start creating an evacuation plan that you can use in case of a hurricane disaster. Consider the places and which safe routes to take when the situation requires you to evacuate. Most cities follow protocol and this should be observed as well in case of an evacuation. 
Noting someone you know — a relative or a friend who resides in a safe zone to correspond with them to use their place as your evacuation destination. Also consider your pets in this time where everyone's safety is priority: have you planned a suitable action that includes pets for when disaster strikes? Including this in your evacuation plan is another important topic that should be discussed with your family.
Enumerate the things you will need as a supply kit, and every member of the family will need one. This is suggested by the National Hurricane Center and below is a list of items needed in a kit:
Stock up gallons of clean drinking water
An ample supply of non-perishable food and medicines for every member in your family; canned beverages and food work quite well. Ensure that you have a manual can opener and other utensils required for cooking food.
Blankets and pillows
Clothing (including clothing that is water resistant)
First aid kit, medications, prescription drugs
Toiletries, hygiene items, moisture wipes, hand sanitizer and soap
Flashlight and batteries
A battery-powered radio (consider a NOAA weather radio)
Cash, debit and credit cards cannot be used at this time; banks might be closed and ATMs not working on account of the disaster
Full tank of gas/extra gasoline
Pet care items such as food, water, muzzle, leash, and a cage
A portable crank or solar-powered USB charger to charge your cell phone
Pet care items such as food, water, muzzle, leash, and a cage 
Lighter or matches 
If you have kids/toddlers, make sure you have an ample supply of baby food, diapers, etc.
Build and Increase the Strength of Your Home.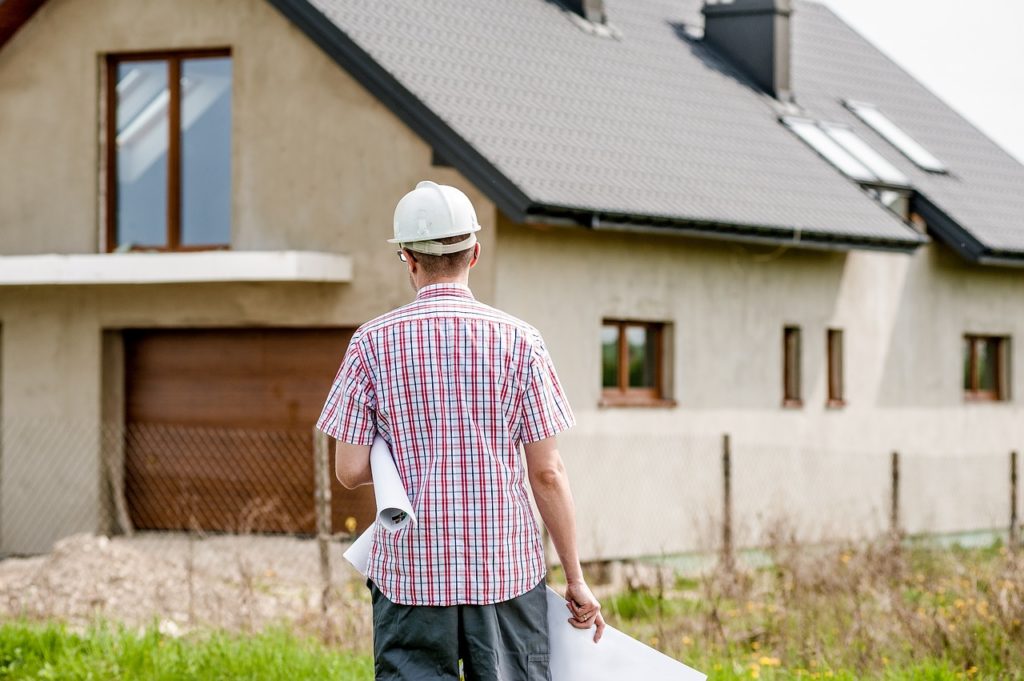 In a disaster-prone area, having a solid home structure can withstand minimal damages, providing protection and safety for families. Ensure that it is in excellent repair and adheres to local hurricane building code standards. Use the necessary materials required — aluminum or steel panels, roofing, and plywood to set up roofs, doors, and windows to help protect your home. 
It is better to purchase the materials soon instead of having to plan and buy them days before a reported storm. Know the vulnerable parts of your home, assess them thoroughly so safety measures are done to withstand storm winds and high flooding.
What is Hurricane Mitigation?
Mitigation is the effort to decrease the number of properties and casualties by recognizing the ramifications and therefore applying strategic plans and solutions to lessen the impact of the disaster.
Taking action and other immediate steps to secure safety and preparedness before the next disaster strikes, and making concerted efforts to reducing risks make effective and successful mitigation. 
It is worth to make note that disasters can strike at any time and any place. Being unprepared in such circumstances can be dangerous, and may destroy homes and lose lives in the process.
Understanding the many risks, considering and weighing the difficult choices, and putting forth effort in community well-being are required in successful and effective mitigation. The absence of any of these actions can seriously impact our self-reliance, financial security, and safety as a community.
Disasters can occur at any place at any time and both financial and human consequences are unpredictable.
Annually, the number of disasters rises; however, only fifty percent of such events call upon Federal assistance.
Mitigation programs and strategic plans by FEMA help lower the effects of events and our reliance on the Treasury and taxpayers for disaster relief.
Hurricane Disaster Assistance 
Program Description
If you have lost, or have damaged property in an area federally declared a disaster zone, the IRS may be able to refund your money in this type of emergency.
Businesses and Individuals located in such a disaster area can refund their monies faster by claiming disaster losses on their tax return for the previous year. Anyone can file their refund using an amended return.
The IRS may approve extra time to file returns and pay taxes, for some disasters. 
General Program Requirements
Deducting casualties can be done in two ways if you reside in a federally declared disaster area:
File an amended return to take off the loss in the year before the disaster, or
File on your return in the current year of the disaster event.
Form 4684 is required for filling up the necessary information to report a gain or deductible loss.
When FEMA grants Individual Assistance (IA), the IRS may reschedule tax deadlines for paying federal taxes and file returns. 
Application Process
Your tax account is automatically coded for the filing and payment relief if your IRS taxpayer address of record is in a federally declared disaster area for FEMA IA.
For an affected individual who resides in an area that is not federally declared, you must contact and inform the IRS to self-identify for disaster relief: 1-866-562-5227
Your Insurance Needs After Hurricane
Contact your insurance agent or company during Hurricane Preparedness Week to request an insurance checkup to determine you have enough homeowners insurance in the event of repair or replacing most of the materials that will be required in replacing them.
The Federal Emergency Management Agency, or FEMA, states that the Standard homeowners' insurance does not include flooding in the coverage. There is a separate policy for flooding for both homeowners and renters, and taking steps for flood insurance requires a month (30 days) waiting period. 
Discuss Important Action Plans With Your Neighbors
A community builds its strength with the necessary preparations and solutions during and after a hurricane. Days before the hurricane season commences, a healthy meeting with your neighbors in outlining details in safety and survival plans can help save homes and lives.
The Hurricane 2018-2022 Strategic Plan 
FEMA's 2018-2022 Strategic Plan is about a mutual vision for the fulfillment of emergency management and initiates an ambitious, yet workable onward goals to professionalize and unite emergency management throughout the U.S. 
This Strategic Plan was created with data that are contributed by FEMA agency employees and external partners from some parts of the U.S.
The Strategic Plan is comprised of 3 broad Strategic Goals:
Establish a Culture of Preparedness
Each piece of our society, from individual to higher authority, philanthropy to industry — must be empowered and supported with the data it needs to plan and make ready for the inescapable impacts of upcoming disasters.
Prepare the Nation for Catastrophic Disasters
FEMA will collaborate with its partners throughout all levels of government to stabilize partnerships and employ new sources of endurable capabilities to immediately meet the requirements of overwhelming incidents.
Decrease the Complexity of FEMA
FEMA must not cease to be responsible stewards of the resources they are entrusted to manage. They must also see to it that they will do everything to maximize data to commence decision-making and decrease the bureaucratic and administrative tasks that stand in the way of affected communities and people from receiving the assistance they need, as soon as possible.