Finding the best dry shampoo can be challenging. We all have different needs and hair types; thus there is no one size fits all solution. Dry shampoo was created by a French hair stylist to solve his problem with oil buildup at the roots that seemed impossible to remove without water.
Nowadays dry shampoo is part of everyone's daily routine for a quick fix between washes or added volume and texture for special occasions.
There are two types of dry shampoo:
– aerosol dry shampoos that contain rich color pigments and styling ingredients; perfect for longer hair or to provide volume , texture, and hold (but also more damaging);
– waterless sprays that are usually invisible and leave no residue behind; they were created as a healthier alternative for those who have finicky scalps and those who prefer the natural look.
In this article we will try to find out whether dry shampoos are safe, which ingredients to avoid and how they can affect your hair.
How Does Dry Shampoo Work?
Dry shampoos are powders or sprays containing starches that soak up oil and sweat on the scalp without drying out hair as regular shampoos can. By spraying or sprinkling the product into the roots and massaging it in, the powder adheres to oil and dirt particles, leaving an instant mattifying effect which looks like you've just washed your hair.
Dry shampoo has been around for a long time but only recently became popular as more and more women move away from traditional shampoo.
The best dry shampoo companies use absorbent powders such as starches, zeolites (aluminosilicate minerals), or cellulose fibers that soak up sebum on the scalp and in the hair. The ingredients usually come in a can with a nozzle that sprays the powder onto the scalp.
Here are some advantages of using dry shampoos compared to regular shampoos::
-Dry shampoo will not strip the hair and scalp of essential oils like regular shampoos.
-Since dry shampoos use powder instead of liquid, they last much longer than regular shampoos.
-Dry shampoo is very effective at absorbing oil so you can go a couple days before having to wash your hair.
Some other benefit of using dry shampoos include:
-Easy to use (only takes a few seconds)
-Clean scent
-Can be used on any hair type
-May help give your hair volume and texture
-May help extend the life of your hairstyle by absorbing excess oil and killing bacteria that causes dandruff and other scalp conditions
-Dry shampoos are considered safe for color treated hair.
Precautions when using dry shampoo:
-Remember to be cautious when applying it around your face so you do not inhale any particles that have not been absorbed into the scalp.
Is Dry Shampoo Good for Your Hair?
You might be thinking why we need dry shampoo when we have so many hair products and shampoos available in the market. I am sure everyone is already aware of the benefits of using a dry shampoo but still, people wonder if it really works or not. So, is dry shampoo good for our hair? Let's find out.
Dry shampoo is made up of ingredients like starch, acrylates copolymer and other kinds of powders. It can be used for absorbing the oil present on the scalp and hair. Some dry shampoos also claim to give volume to your hair by adding some extra minerals like aluminum starch octenylsuccinate.
Dry shampoo removes the oil and dirt present on the scalp. It also cleanses your hair, so it can be used after you've gone outdoors for a while or when you are too lazy to wash your hair with water. The mineral powder makes sure that your scalp doesn't end up getting an itchy feeling because of dryness.
It is not good to use dry shampoo every day as the powder-like ingredients end up clogging pores of skin on your scalp.. This can lead to various problems like acne, and the growth of bacteria. So it is best to use dry shampoo once a week or twice a month depending on how oily your hair becomes during summers and winters.
So, the answer to the earlier assigned question is "it depends". If you are using a good quality dry shampoo and applying only to the roots, then it won't cause much damage to your hair. On the other hand, if you tend to use it everyday and spray too much onto your scalp, then long term effects might include hair loss and breakage.
If you are looking for the best dry shampoo that adds volume and texture to your hair, then it is best to choose one that is made of rice or corn starch. These starches absorb excess oils from the scalp and provide volume, without making your hair greasy. Look for products that contain these ingredients only, as any other additives might include fragrances that irritate the scalp. Furthermore, the best dry shampoos will also add shine to your hair which makes it look fresh and healthy even if you haven't washed it in a while.
How to Use Dry Shampoo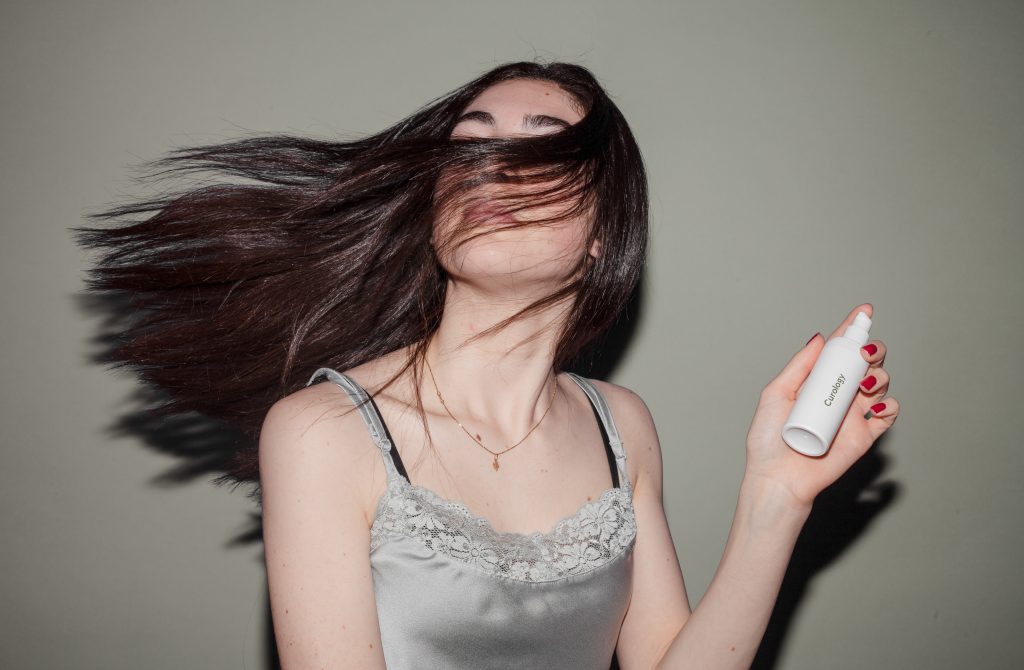 Shake the bottle up before you spray it in your hair.
After that, get a comb. To properly use dry shampoo, you'll need to split your hair into small pieces. Begin by parting your hair from the most oily area towards the back of your head.
When working in subsections, keep moving horizontally up or down based on where you began.
The goal is to shoot straight for the roots and keep the bottle a foot away from them. You don't want to spray the product too close to your scalp since you don't want it to get too much on your hair.
Don't go crazy with it — just apply it to oily spots on your scalp, not all over. The quantity of product required will be determined in addition by how greasy your scalp is.
One of the appealing aspects of dry shampoo is that it works fast. With almost immediate benefits, the best dry shampoo is one of life's little pleasures.
However, in order to get the finest possible results, you should allow for a bit of extra time before leaving the house. Dry shampoo works best when it has time to sit. After you've let it sit for a few minutes, massage it into your scalp with your hands to bring out the chemicals that absorb the oil.
If you're still seeing too much residue after the massage, run a brush or a comb through your hair from root to tip to break up and build-up.
Dry Shampoo Powder vs. Dry Shampoo Foam
Dry shampoo powder is the most commonly used dry shampoo by women as it is inexpensive, easily available and can be brought anywhere.
However the powder has a few major problems:
It leaves a flaky residue which looks obviously visible in dark hair shades. It builds up quickly, leading to a heavy scalp and buildup of dandruff.
In a recent consumer study by KMS, the benefits of dry shampoo foam were tested. It found that women prefer to use a foaming formula while styling because it is faster and easier while delivering the same benefits as other dry shampoos. The test results show that dry shampoo foam cleans the hair better than powder containing all its benefits such as: leaves hair fresh and full of volume, prevents hair looking oily and flat for up to two days, easily washes out with shampoo so there's no residue or build up.
Best Dry Shampoo for Oily Hair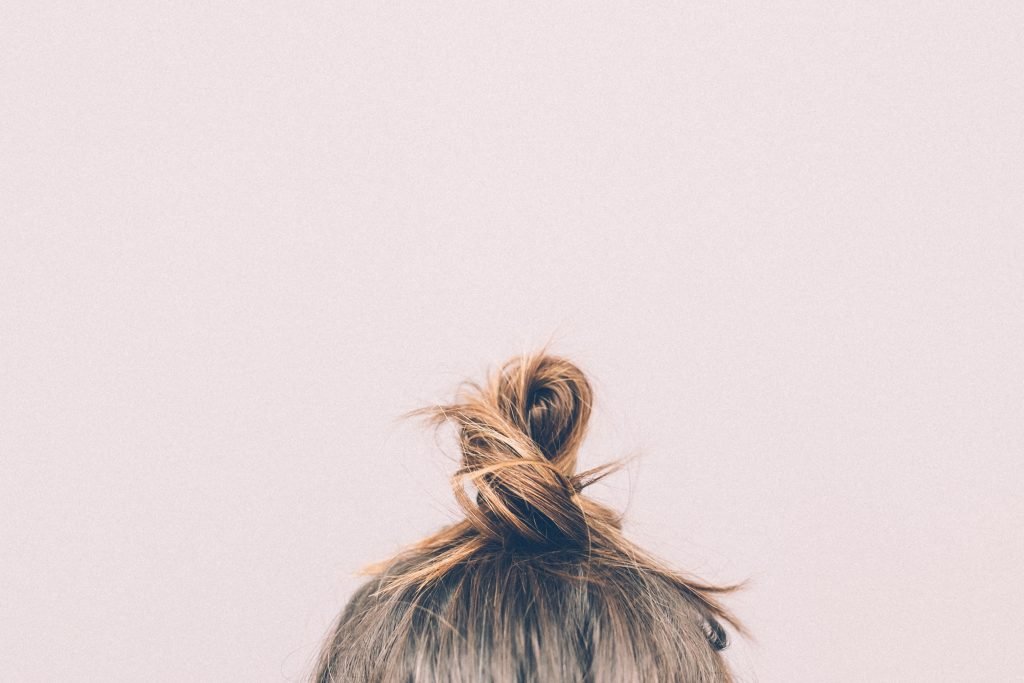 The best dry shampoo for oily hair contains ingredients such as talc. Talcum powder absorbs oil from the skin, which is why it's used in many dry shampoos for oily hair. However, the FDA has released studies showing that using talcum powder on infants appears to increase their risk of developing cancer. If you use a product with talcum powder and your baby inhales or ingests it, he could get cancer. Thus, make sure to use and keep it away from your kids.
Another ingredient used in the dry shampoos for oily hair is cornstarch. The starch absorbs oil and is also used as a thickener, and it can be found in many products including baby powder and foot powders. However, like talcum powder, some studies indicate that cornstarch may cause cancer.
All in All
Dry shampoos are often seen as the savior when it comes to greasy hair. It is important that you know what ingredients to avoid, in order to protect your scalp and hair from damage. If dry shampoo isn't effective with removing oils or smells, consider using a clarifying shampoo for this purpose instead of simply adding more products on top of one another without addressing the root cause of oily roots. Remember- if at any point you notice redness or breakage, stop use immediately!