Keratin treatment involves the use of formaldehyde to help flatten, smooth, and straighten unruly curls. Many salons offer this type of treatment; it helps keep the hair straight for up to three months. This treatment can be done at home using commercially unique formulations, or you can make your keratin treatment solution. Whether you choose to use a commercial formulation or create your own, know that formaldehyde has side effects, especially in high concentrations. Always follow the directions carefully and try a small amount on your arm before applying it to your entire head. Precautions should always be taken when using chemicals, especially in high concentrations.
CAUTION: Formaldehyde is highly hazardous in its pure form or when mixed with other ingredients, which release fumes when heated by the hairdryer during styling. Several years ago, a handful of professional keratin formulations were found to contain no formaldehyde, but instead, they contained methylene glycol, which is equally as damaging.
In this article, we will discuss keratin treatment, its benefits, costs, and effects.
Keratin Complex Treatment
Keratin Complex Treatment is a chemical treatment that hardens after it is applied to the hair and is then removed by your stylist. It may be referred to as Japanese straightening. Still, this term can confuse people because Japanese hair straightening does not necessarily refer to all treatments that make the hair appear straighter. The best way to describe Keratin Complex Treatment is that it is for people who have curly hair. The treatment makes the hair smooth, refined, and shiny, but only temporarily.
Keratin Complex contains chemicals that are pretty dangerous to your health because they are known carcinogens (cause cancer). It may be the case that these chemicals will not cause problems after one treatment, but repeated use of the product can cause severe damage to your hair and scalp.
According to Dr. Michele Green: "The active ingredients in Japanese hair straightening (aka keratin complex) are formaldehyde and ammonium hydroxide, which release free formaldehyde as they chemically alter the structure of the proteins present in keratin – which is to say, your hair. There are also several ancillary chemicals present in the formula that function as chelators, preventing trace metals from interfering with the chemical reactions that form the complex and providing antiseptic properties.
Formaldehyde can cause asthma and other respiratory problems when inhaled. There have been quite a few studies looking at the relationship between exposure to formaldehyde and the incidence of cancer. Formaldehyde has been classified as a carcinogen in humans since 1987. Still, it's essential to understand that this classification is based on the finding that formaldehyde causes nasopharyngeal cancer in lab mice… not that people who work with the chemical are likelier to get cancer."
Benefits of Keratin
Keeping hair healthy, shiny, and soft is a continuous process. Along with weekly or bi-weekly salon visits, we should also take care of our hair at home by using the right shampoo and conditioner. If you want to make your hair smoother and silkier, an advanced keratin treatment is a great option.
Keratin, by definition, is a fibrous structural protein found in human skin, hair, and nails. Collagen, a close cousin of this protein, helps us stay young, fighting stress, giving support to the skin and bones, and keeping our hair healthy and strong. Keratin acts as a replacement for Collagen after we reach the age of 30 and hence acts as a moisturizer, conditioner, and keratolytic agent for hair.
Keratin Technology is an advanced treatment made with protein extracted from the sheep's wool which helps to smoothen your hair cuticles by filling in the holes and cracks on them with a durable protein. The application of this treatment is made by applying the solution (or keratin mixture) to hair; with heat generated from an infrared lamp, it penetrates deep through the cuticle layer of the hair to strengthen them, making your hair strong and silky.
Keratin Hair Mask
The first step to healthy hair is not a mystery: regularly use a good keratin hair mask, and you're halfway there. A keratin hair mask will help strengthen your locks by replenishing them with keratin, which is an amino acid that makes up our skin, nails, and of course – our very own locks! The best thing about a keratin hair mask is that the benefits will last for a good while after you've dried off. Plus, they can even be used regularly without administering a ton of damage to your precious locks!
So, where does one find this magical combination of ingredients? Well, some people have been known to create their own at home. The key components are egg, honey, and olive oil. These three mixed make a paste that you put on your hair for 20 minutes.
However, if taking the time to mix your own at home is not something you'd like to do, don't worry! There are so many excellent keratin masks out there ready to be bought and used by anyone.
Keratin Treatment Cost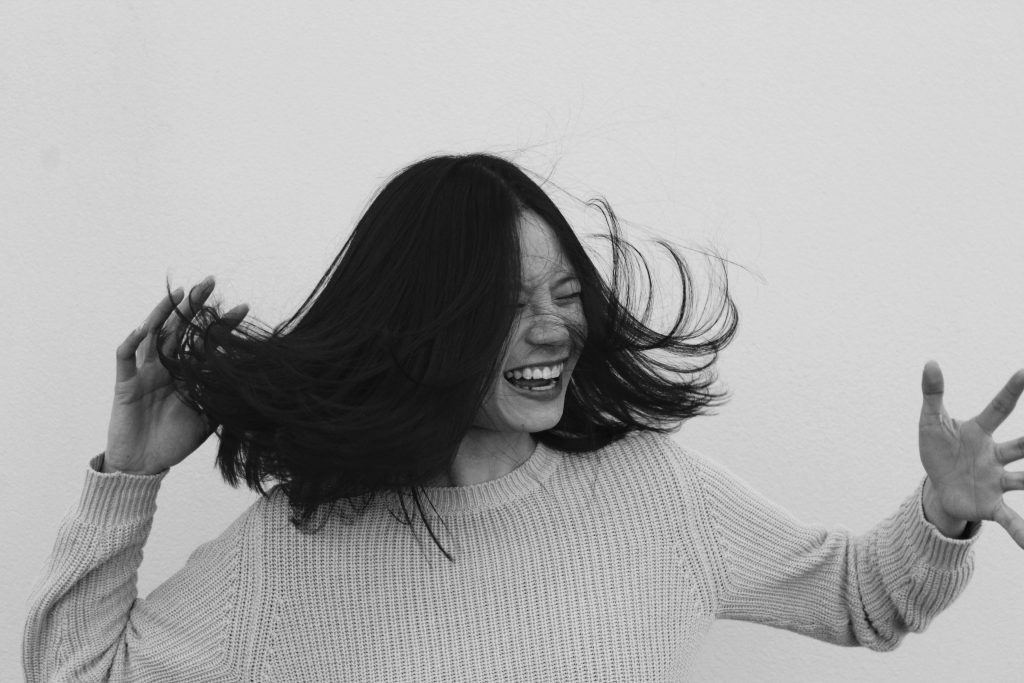 How much does a hair treatment cost?
Some salons quote different prices for this service. The price you are quoted will most likely depend on the length of your hair and the difficulty level of application. To find out if you are being ripped off or not, look at pricing and package information and compare these to the product's costs.
A keratin treatment can range from $300 – $600, depending on the salon and the applied package. This is usually sold as a "keratin package" where different treatment variations are bundled together with other beauty treatments. The box is often sold in consultation, application, care kit, and finishing services.
The cost labeling of a keratin treatment is usually a way for the owner/stylist of the salon to garner more money on services they would have sold at an average price anyway.
However, price research has shown that the average cost of a keratin treatment is $114. This means that you might be overcharged anywhere from 1.3 to 2.5 times the standard rate for this service, depending on where you live.
The first thing to look at when considering the cost of a keratin treatment is the brand. Keratin brands charge prices starting from $30-60 for their professional formulas, which licensed hairdressers and customers themselves can use (at home). Asking if the salon owner uses the same product she offers for sale is the best way to ensure you're getting a good deal.
Keratin Treatment Before and After
Keratin treatment has some benefits that affect the appearance of our hair. The keratin treatment reduces frizz, eliminates static electricity, moisturizes the hair, and strengthens it. The Keratin treatment itself only lasts about three months. It can be renewed with another therapy; however, some stylists recommend not doing so because of the risk of dehydrating the hair more severely over time if applied too often.
People with curly and wavy hair are usually the most satisfied with their results. People who have naturally curly or wavy hair typically want to straighten their hair. The treatment is also used for people who have frizzy, dry, and damaged hair.
Here are a couple of before and after photos of Keratin Treatment.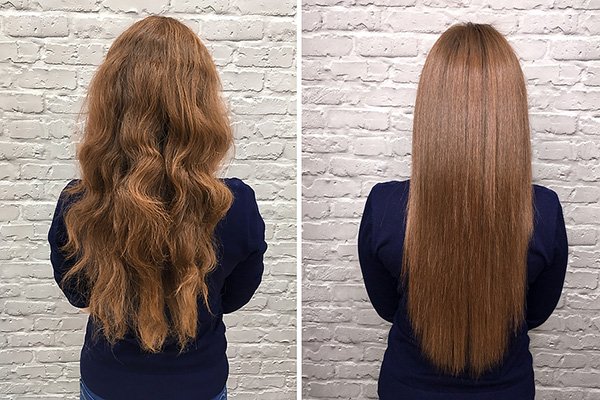 To Conclude
If you're not sure whether or not a keratin treatment is suitable for your hair, the best thing to do would be to consult with a stylist. They will tell you what they recommend and let you know if it's an option that might work well in your situation. You can also read more about this treatment on the internet. We hope that our blog has helped you to get all of the information before making your decision!