Applying makeup needs good lighting if you don't want to end up with a less-than-perfectly-blended look. The subpar lighting in your bedroom or bathroom won't be enough, which is why you need a vanity mirror with lights. Now, you don't have to suffer from a beauty blunder when you can see just about every surface on your face. You don't even have to get out of the house to get natural lighting or wait to get to the office to do your makeup when you have a lighted makeup mirror. To choose the best makeup mirror for the job, here are the top five options you can look at. 
Top 5 Recommendations for Vanity Mirrors with Lights 
This is one of the best options for makeup enthusiasts who want a perfectly portable and space-saving lighted vanity mirror. It is even skinnier than most laptops, measuring 9.5" x 13" x 3/8" for easier storage. 
Don't underestimate its LED lights just because it is thin, though. It has ultra-bright lights that provide custom HD daylight lighting. They can be dimmed or brightened as you like, thanks to its five brightness settings. 
It comes with a phone mount that gets easily attached to the mirror's magnetic surface for convenient makeup recording and vlogging sessions. It also makes video chatting, taking selfies, YouTube tutorials, and live streaming while glamming up so much easier. 
The Riki is more than just a mirror because of its six functional buttons. It has a Bluetooth button for syncing with your phone and a camera button that allows you to take a photo when synced with your phone. It also has a battery emoticon button that helps you see how much charge the mirror has. The mirror also has a button to turn the lights on and off and two more buttons to increase or decrease the LED lights' brightness.
This makeup mirror with lights also comes with a small magnifying mirror, which can be mounted right on the surface. You can do your brows, lashes, and skincare routine without missing a spot with its 3x magnifying power.
The Glamcor Riki Skinny lighted makeup mirror also comes with an adjustable stand and a dual USB power supply for recharging the batteries.
Pros
Portable

Great for vlogging

Adjustable lighting
Cons
This vanity mirror with lights has a whopping 21 LED lights and touchscreen capability for adjusting these lights. It is a 180-degree rotatable mirror that can swivel forward or backward to let you see your face from various angles. If you have read flexible mirror reviews before, then you might be able to make the comparison between them and this DeWeisn mirror with its rotatable swivel feature. 
Since it is trifold, you can fold it into something portable with 10.38" x 6.3" x 4.72" dimensions and open it up to reveal side panels, giving you a bigger viewing screen. The center panel provides regular 1x magnification, while the side panels have 2x and 3x magnification capabilities. It would be like bringing three different mirrors all at once because of these three levels of magnification.
This LED makeup mirror features a two-way power supply. You can connect to a USB cable or go wireless using four AAA batteries, especially if you are always on the go without constant access to an electricity supply. 
The mirror is made of top quality ABS materials and is expected to remain scratch resistant. Its hollowed-out base can hold small pieces of jewelry while you glam up. 
Pros
Very portable

Offers more value for its price

Three-level magnification
Cons
Only two light settings

 

A bit heavy
This is the best makeup mirror for someone who is looking for one with an extremely zoomed-in magnification at 10x. It has a 360-degree rotation capability so you can smoothly switch between the mirror with a regular reflection and the other with the 10x magnification. 
Since this makeup mirror with lights comes with a LED lifetime lighting feature, you don't have to burden yourself with replacing any bulb. This is one of the best parts of owning a Conair Reflections lighted vanity mirror – not having to deal with an emergency after the lights went out at the end of their lifespan.
It is also battery-operated, requiring three AAA batteries, so you can apply makeup on the go. It helps with its portability that the mirror only measures 6" x 8.5" x 15.9." 
Pros
 

LED lifetime lighting

 

Great lighting

 

Cordless 
Cons
 

Uses only batteries without a USB cable option

 

No adjustable light settings
Makeup lovers who put more weight on affordability as a factor in choosing the best makeup mirror would love Absolutely Lush. Its features make you feel like you're getting more for its price. It has a swiveling vertical 180-degree rotation so you can check your face and your hair from any angle. It also has 2x and 3x magnification to give you a closer look at the finer details of your makeup. 
Controlling the brightness factor of this vanity mirror with lights is quite easy, mainly because of its touch control feature. The lights go dimmer as you press on and hold the touch-sensitive button. You can also get the natural daylight lighting or the soft candlelight brightness if you want.
Being lightweight and cordless with only four AAA batteries required, you can conveniently carry this lighted vanity mirror wherever you need to do your makeup. If you have access to an electricity supply, though, you can simply plug the mirror using its 1m USB cable. 
Pros
Affordable

Portable

Two-way power supply
Cons
Better if it's bigger

The power cord isn't that long
If you want more viewing area when you do your face, this lighted makeup mirror would be a great choice. At 11" x 8" x 17.5," though, it can be quite challenging to move around with this Zadro mirror in your bag. It comes with 1x magnification on one side and 10x magnification on the other side. 
Just like how makeup lovers might have asked you to try flexible mirror reviews, you also need to test the flexibility of this vanity mirror. This will likely pass the test for its 270-degree swivel capability.
If you are looking for a makeup mirror with lights that emit fluorescent, natural sunlight lighting, this is what you need. It has a 6-foot cord that can be kept out of sight in the mirror's built-in storage to power it up. 
Turning the lights is convenient with its on and off switch. Unfortunately, it only has that option because it does not have a dimming capacity, unlike other makeup mirrors. 
Pros
 

Flexible

 

Bigger viewing area
Cons
Too big and heavy to be portable

Corded

Lacking adjustable lighting
FAQ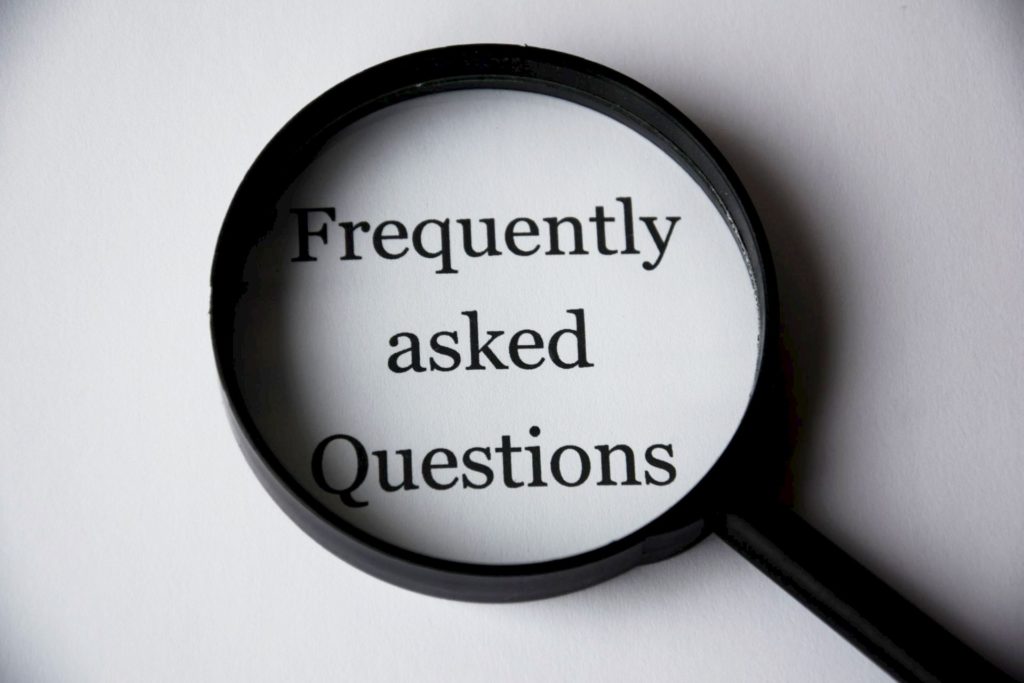 How to Choose a Makeup Mirror 
In choosing the best-lighted makeup mirror, you have to consider where you're going to use it the most, whether it can be mounted on available space, and if it's comfortable to put on bathroom counters, dressers, or vanities, for instance. 
Think about the lighting, with the fluorescent and LED lighting being more energy-efficient than incandescent bulbs. Adjustable light settings are essential, too, if your lighting environment keeps changing.
A lighted vanity mirror has to have magnification as well, but the bigger the magnification, the closer you'd have to sit to the mirror to avoid image distortion. 
Why Do I Need a Lighted Makeup Mirror? 
If you love putting on makeup, investing in a lighted vanity mirror will make your glam life easier with a lower risk of getting uneven brows, flawed contour, or weird foundation. This is so much better than having to squint through the entire session and pray that you get the look that you want. Imagine trying to do a winged eyeliner in your dim bathroom. Working in front of a well-lit mirror is also much more glamorous to look at, especially if you want to share your makeup tips through a YouTube vlog or live stream. 
Are Lighted Makeup Mirrors Energy-Efficient? 
If your vanity mirror has LED lights, then you don't have to worry much about their energy usage. They are five times more energy-efficient than traditional light bulbs. You can also find yourself LED lights with adjustable settings to match the brightness that you want without wasting power. Even fluorescent lights can save more energy than incandescent ones, but if you wish to have longer-lasting lighting, a LED makeup mirror is a better option.
What Is the Optimal Light When Applying Your Makeup? 
When putting on makeup, the best environment would be one with natural or warm light. Since it's not every day that you can get natural sunlight, the next best option is to use white light, such as LED. It emits something close to natural light without casting a shadow on your face because LED lights are directional when installed properly on vanity mirrors. 
How Long Do the LED Lights Last For?
LED lights are not only energy-efficient. They are cost-efficient as well as they have a longer lifespan than other light sources. They can be used for as long as 50,000 hours. This is 50x more than the lifespan of an incandescent bulb, 20x to 25x more than that of a regular halogen, and 8x to 10x more than a CFL. 
How Can the Mirrors Be Cleaned? 
When cleaning your lighted makeup mirror, assess its condition first. Prepare your window cleaner or cleaning solution. Look for troubled spots and pre-treat them. Then, wet the mirror's surface with a clean cotton rag. Use only one stroke, from top to bottom, without missing the edges and corners. Dry the surface with a microfiber cloth, then check it for any markings by tilting the mirror at a 45-degree angle. Remove leftover stains by spraying them with a glass cleaner and wiping them off with the microfiber cloth until the mirror is completely stain-free.
Now you know what the best makeup mirrors with lights are, so you can confidently put on your best makeup and go on a date with your loved one and watch romantic Netflix movies.