When it comes to celebrities who have the most followers on social media platforms, such as Instagram, Facebook, YouTube and etc, it is no surprise that pop singers, athletes, and the Kardashians dominate the list.
Some celebrities even have Instagram follower counts that are higher than the nation's population count. A good example is Canada – it has about more than 30 million citizens, and Canadian Justin Bieber has over a hundred million Instagram fans and followers across the globe.
The Most Followed Person On Instagram
In 2018, Selena Gomez was moved out of her spot as the no. 1 most followed person on Instagram by a well-known soccer player, Cristiano Ronaldo.
As Cristiano Ronaldo becomes the first person to hit 200 million followers on Instagram, we take a look at those following closely behind on the Most Followed list.
When Instagram was first introduced in October 2010, the premise of this medium appeared somewhat bizarre. It was a time when Facebook ranked above all social conversation, making the determination to divide one's time between the two social platforms fraught with tension.
Fast forward 10 years, and what was seen as something of a simple selfie and other photos and video-sharing platform has become big business.
The content might still be a bit surface level at times (but then again, even Emily Ratajkowski has politicized the "belfie" as a feminist act of empowerment), but the reach Instagram can amass through photo-tagging and hashtags can't be underestimated.
While Instagram definitely has a place in the discourse of culture, influencing everything from the School Strike for Climate Justice to the Women's March to #MeToo Movement, it also remains a profitable side-hustle for the world's biggest names and top athletes.
If Scott Disick's marketing mistake proved anything, it's that celebrities are cashing in on followers who want to know what they're up to: from the food they eat to what they're wearing, who they're dating and just about almost anything.
For all those who lament the popularity of the Kardashians, we only have ourselves to blame: the deep scrutiny we place on these celebrities has only contributed to their ever-increasing success and of course, wealth.
Brand Watch estimates that Instagram has around one billion monthly active users, a number that seems to accurately reflect society's propensity to live out our lives online and share even the plainest, daily tasks with our "followers".
Given the routines most of us are engaged t in, it makes sense that celebrities with a penchant for extravagance and success and disposable income would prove to be worth following – if only for the aspirational pull they ingrain within all of us.
And, when it comes to the most followed person on Instagram, that status solely belongs to 34-year-old Portuguese football star, Cristiano Ronaldo.
To celebrate the achievement, Ronaldo shares a video to his account, thanking his loyal followers as he wrote, "Wow 200 million!!! Thank you to each and every one of you for being with me on this journey every day!!" Ronaldo is technically the second most followed though, with the official Instagram company knocked out the first spot.
But, with Ronaldo even besting rival Lionel Messi and Ariana Grande, we couldn't help but look at who is sitting on the leaderboard of Instagram's Most Followed people.

Before starting with the list of accounts, You can easily download photos of these Instagram accounts using InstaDL. It is a simple website, no need to install any extra app on your phone.
See the top 10 Accounts below with the most followers on Instagram:
10. National Geographic
130 Million Followers: @natgeo
Showing off some of the best photographers in the world, it makes sense that National Geographic would be one of the most followed accounts. Magnificent images and insightful captions provide viewers the chance to explore new places they might never be able to visit in real life, but through the platform, they can do just that.
9. Neymar
133 Million Followers: @neymarjr
Another football athlete to top the ranks is Neymar, with his flashy on-field performances and iconic hairstyles, this soccer superstar continues to increase his IG follower count.
Neymar da Silva Santos Júnior in real life, Fifa Cup athlete Neymar is one of the most popular soccer players in his home country of Brazil as well as in Europe, where he plays for French team Paris Saint-Germain. He is reportedly the highest-paid footballer as well. (Not even allegations of fraud have affected and decreased his popularity on Instagram.)
8. Beyoncé
139 Million Followers: @beyonce
Not surprisingly, Queen Beyoncé continues to have a staggering amount of IG followers take to her daily activities, as she promotes new music, new creative projects like The Lion King and family life at home.
Over 120 million people follow Beyoncé Instagram account, making her one of the most popular musical artists on the social platform. However, the singer follows no one back, not even her husband Jay-Z. Beyonce apparently uses IG only to share short music clips, fashion photos, and candid photos of her family, much to the delight of her fans.
7. Lionel Messi
141 Million Followers: @leomessi
Ronaldo's rival may be trailing by quite some followers, but Messi continues to be one of the most followed Instagram profile by a FIFA athlete of all time.
Hailing from Argentina, Lionel Messi is a professional footballer who plays as a forward and captains both the Argentina National Team and Barcelona Spanish Clubs. Messi is considered the best player in the world and some regard him as the greatest player of all time.
Lionel Messi has spent his entire professional career with Barcelona by which he has won a club-record 32 trophies. He also holds the records for most goals in Europe's top five leagues and La Liga, as well as many other goal-scoring records. Messi scored over 680 senior career goals for club and country.
Messi announced his international retirement in 2016 but reversed his decision and led his country to qualify for the 2018 FIFA World Cup. In that tournament, he became the third Argentine after Diego Maradona and Gabriel Batistuta to score in three different World Cups.
6. Kim Kardashian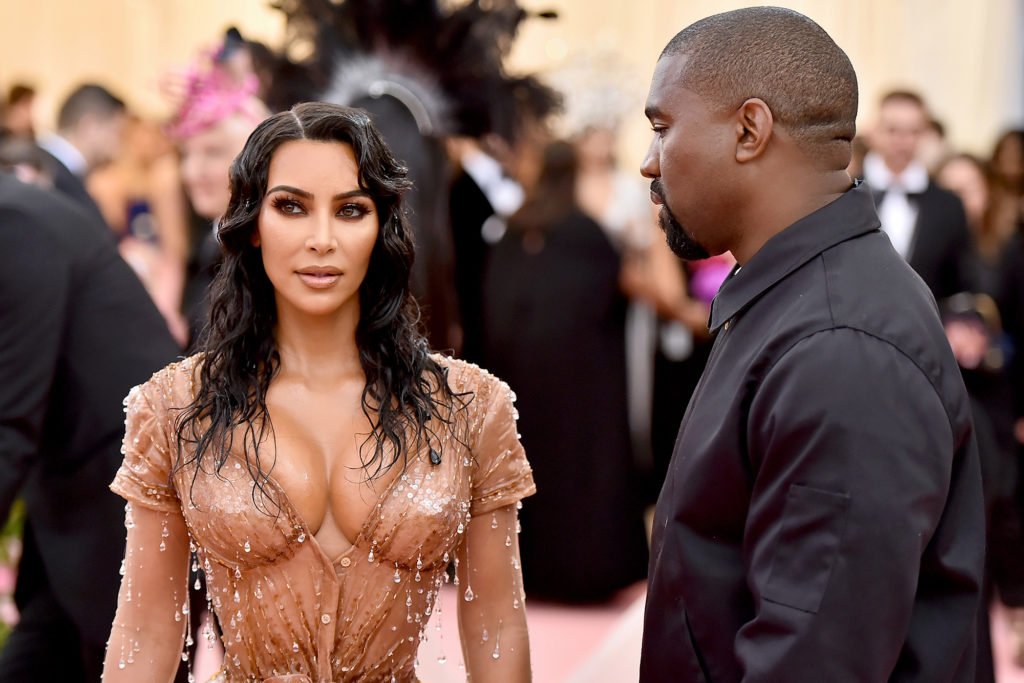 Not trailing too far behind Kylie is Kim Kardashian West, who gives fans with an insight into her beauty and clothing line, and several endorsements as well as home and family life with husband Kanye West.
Kim Kardashian is a friend and stylist of Paris Hilton, which had her first media attention some years ago. Her most noteworthy public exposure, however, has been in the reality television show featuring her family, Keeping Up with the Kardashians.
She has actively worked her social accounts more than most people on this list and is also highly popular on Twitter.
A businesswoman, socialite, model, and media personality, Kim Kardashian has recognized the value of merchandising and has released numerous products bearing her name.
Her relationship, followed by marriage, to rapper Kanye West received significant media coverage which added to her exposure.
5. Kylie Jenner
With her profitable numerous clothing endorsements and makeup line, media celebrity and model Kylie Jenner is currently leading the charge of the Kardashian clan when it comes to IG followers.
Kylie Jenner is part of the Jenner-Kardashian family that features in Keeping Up with the Kardashians. Her IG success has also helped her popularity soar.
She has done several cover shoots and editorials for international Vogue editions and LOVE. Kylie has also walked for Victoria's Secret and acts as a brand ambassador for Estée Lauder's ad campaigns.
4. Selena Gomez
Selena Gomez has had a controversial and tumultuous relationship with Justin Bieber, but she has well and truly moved on with a hit record under her belt, and several fashion brands getting her to have her clothed in their designs.
An American singer, actress, and producer, Selena Gomez first gained recognition in children's television – in Barney & Friends and then in Disney's Wizards of Waverly Place.
Selena started to gain musical success with the band, Selena Gomez & the Scene, with three albums making the US Billboard 200.
Consistent with solo success and even earning seven top-ten entries on the US Billboard Hot 100, it's no wonder Selena is one of the most followed personalities on IG. She has sold over 20 million singles and 7 million albums worldwide.
On the other hand, she has continued to mix music career and acting; and has appeared in several movies, as well as her music videos.
Selena Gomez held the top spot as the most followed person on IG before being surpassed by footballer Cristiano Ronaldo in late October 2018.
3. Dwayne "The Rock" Johnson
170 Million Followers: @therock
When it comes to motivation, The Rock — Dwayne Johnson — continues to inspire his loyal fans on his Instagram account by sharing detailed posts of his diet and workouts, as well as his Cheat Day meals.
A former star of the WWE and now world-famous actor, The Rock Instagram account takes the 3rd spot as one of the most followed celebrities on IG.
Unlike other popular celebrities, Dwayne "The Rock" Johnson often talks directly to his fans via his Instagram account. This has no doubt helped the former pro-wrestler-turned-movie star gather an enormous following on the social network. He even asks fans to send in photos.
2. Ariana Grande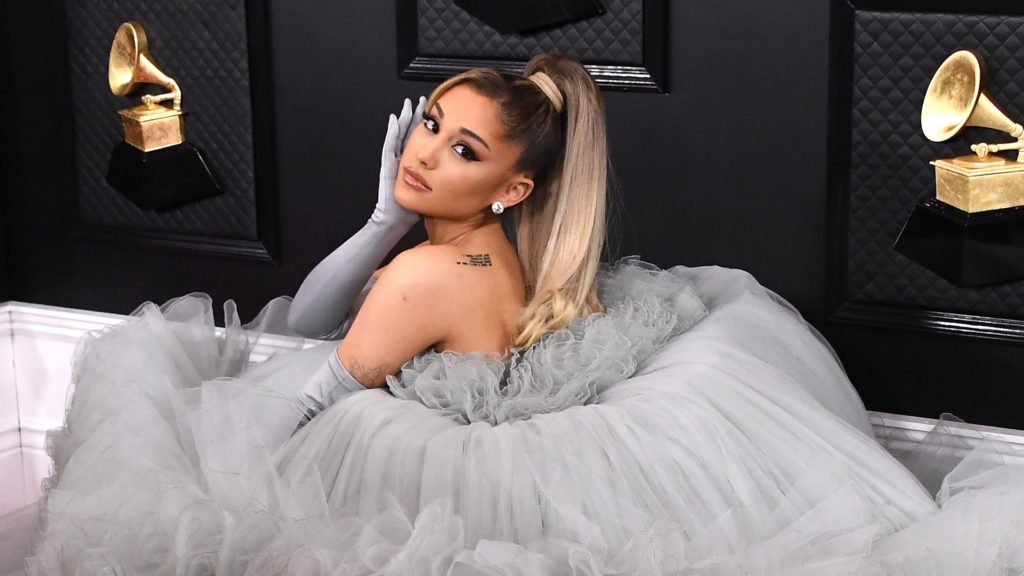 Popstar Ariana Grande's newest hit, "Thank U, Next," as well as her split from Pete Davidson are just a few reasons why fans are glued to the singer's Instagram account in 2018. Ariana became known as the star of the Nickelodeon show, "Victorious," prior to the release of her first album in 2013.
She has also continued to enjoy success in the music industry, and her iconic look and numerous stints on magazine covers have seen her only increase in popularity.
1. Cristiano Ronaldo
One of the richest men in the world of sports, Cristiano Ronaldo makes a serious living off of his many endorsements, most of which are plugged on free Instagram bot.
Cristiano Ronaldo is a Portuguese professional footballer who captains the Portugal National Team and plays as a forward for Italian club Juventus. Many people consider him to be the greatest football player in the world, and many still regard him as one of the greatest football players of all time.
As with most professional athletes, he may well be interested in a sponsorship deal – for a substantial price.